North Carolina girl bitten by dangerous creature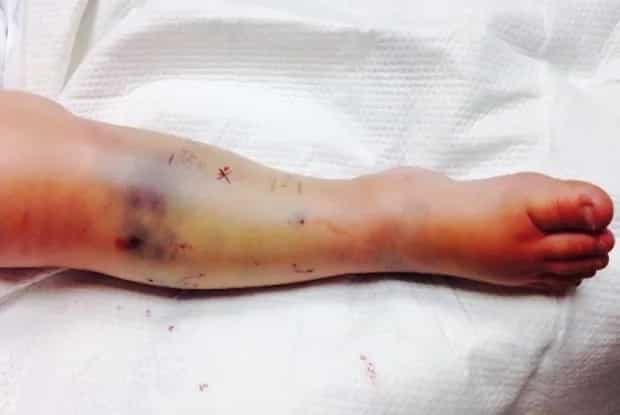 - A 2 year old child was bitten by a Rattlesnake in North Carolina
- Her father came to the aid of his child and saw the symptoms of a venomous snake bite
- After the toddler was delivered to the hospital she was moved by helicopter to a special hospital to treat her from the venomous bite of what occured to be a timber rattlesnake
2-year-old Riley Stone from North Carolina had been playing outside with her cousins when something wicked happened.
"Everybody hears their kid cry; there's the fake cry and then there's the real cry, and this was definitely the blood-curdling scream," said Riley's father.
As he rushed outside to her aid he saw Riley sprawled on the ground, her left leg covered in blood. When he wiped the blood away he saw two bite marks, and the fact that his daughter's eyes were going glassy was the signature mark that the bite was highly venomous.
READ ALSO: VIDEO: Footage of Illuminati ritual leaked
Little Riley was rushed to the hospital for emergency treatment but soon a helicopter came for her to take her to Vidant Medical Centre for specialized care. Riley had been bitten by the timber rattlesnake, a highly venomous snake whose vicious bite can kill a grown man.
Dr. Sean Bush said: "A timber rattlesnake can kill you, especially a big timber rattlesnake in a small child like this."
She will probably lose about 20% feeling in the leg where the snake bit her. A small price to pay.
READ ALSO: This funny advertisement with dancing babies wil crack you up 
READ ALSO: Gorilla rescues and caries 3-year-old baby who fell in her pit
Source: KAMI.com.gh