'We're still friends' - Revilla on his status with Jodi
- Last month, Actress Jodi Sta. Maria admitted at a press conference that she has indeed broken up with Cavite Vice Governor Jolo Revilla
- Despite her announcement, she could still be seen in the Instagram posts of her ex-boyfriend
- Revilla said that he remains friends with the actress
Have they or have they not?
The question remains as Cavite Vice Governor Jolo Revilla continues to post pictures of him and his ex-girlfriend, actress Jodi Sta. Maria, on Instagram despite admitting that they have already broken up over a month ago.
Revilla's Instagram, @jolo_bautista, has been made private, and these photos were some that another website was able to get.
READ ALSO: LOOK! Top 10 Pinay celebrities you'll never know have tattoos!
On July 23, Saturday, Revilla took a snap of him and Sta. Maria with a quite misleading caption.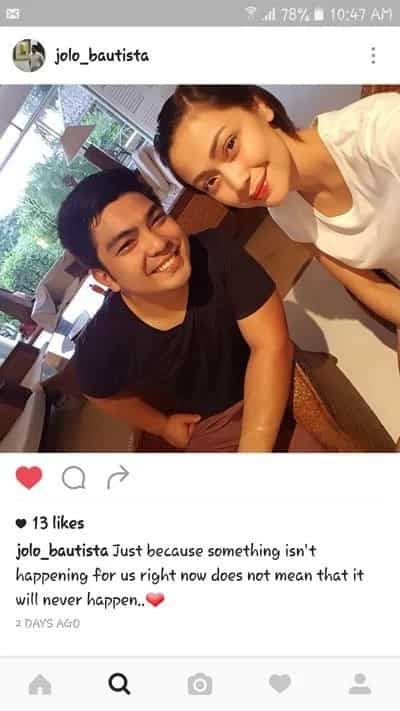 "Just because something isn't happening for us right now does not mean it will never happen," it read.
He posted another photo of them two days after, but they were accompanied by two other people presumably to be their assistants. The photo was taken in an unidentified setting, which could either be an office or a gym given their attire.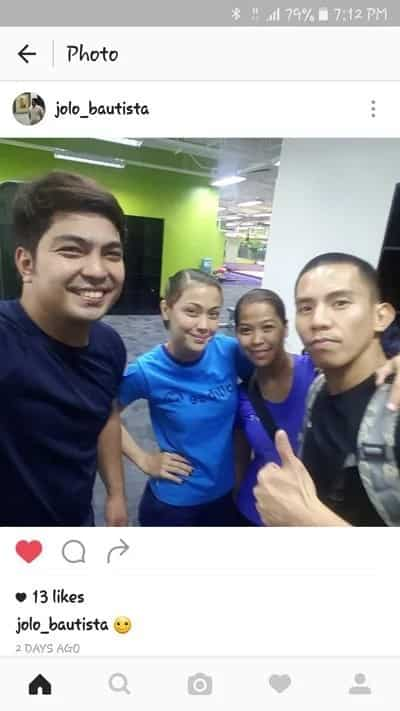 READ ALSO: Walang Forever! Messiest celebrity breakups
Yesterday, he posted a photo of just the two of them again – apparently in a waiting area – with a caption that one could take literally or figuratively: "Patiently waiting…"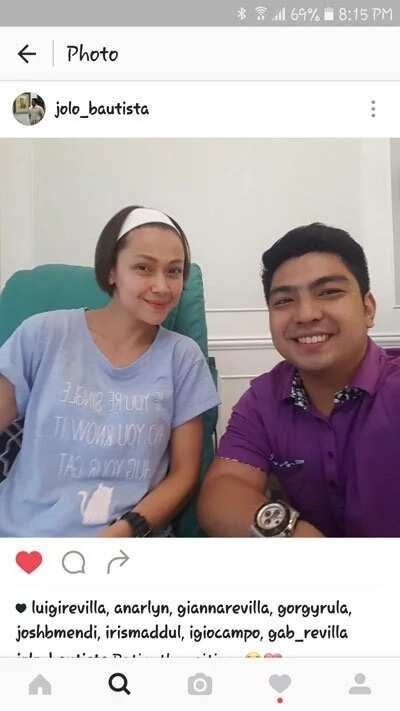 So, the question remains – are they back together or not?
When Revilla uploaded the first photo of them together post-break-up, he said that he and Sta. Maria were still friends. He added that he would not like to speak more of the matter, since he just wanted to keep what he has with the actress between the two of them only.
READ ALSO: Is Jodi Sta. Maria still hurting from break up with Jolo Revilla?
Revilla was asked again after he uploaded the second photo on his Instagram account, and instead of clearing things up, he forwarded the message of one of his followers: "#relationship goals J."
When asked about their latest photo, the vice governor seemed irked by the constant pestering. He reiterated that he and Sta. Maria are indeed friends. He also asked that he may not be interviewed regarding the matter, and it would be best if he did not speak more about it.
Despite his claims, his mother thought otherwise – or rather, was out of the loop about it.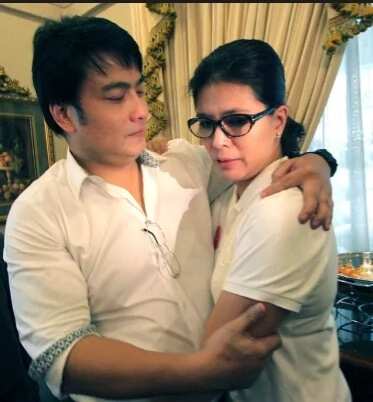 Lani Mercado, who is currently the Mayor of Bacoor, said that she has not been up-to-date with her son's love life. Even if that was the case, she said that she would not hinder him from getting back together with 'The Achy Breaky Hearts' actress.
READ ALSO: READ: Achy Breaky Hearts speak out on Piracy!
"Sino ba ako para humadlang if they are really meant for each other? Kung sila ang nagkakatulungan, nagkakasundo, at nagmamahalan, sino ba naman ako para humadlang dun?"
(Who am I to interfere if they are really meant for each other? If they are meant to help, get along (with) and love one another, who am I to get in the way of that?)
"Love will find the way. Yun lang ang masasabi ko. Kung talagang sila para sa isa't isa, magiging sila pa rin naman, e," she added.
(Love will find the way. That is the only thing I can say. If they are really meant for each other, they will still get back together.)-Kami Media
READ ALSO: Walang Forever: 8 painful celebrity breakups so far this year
Source: KAMI.com.gh