5 Duterte lines that answer your hugot problems
President Rodrigo Roa Duterte's first State of the Nation Address (SONA) was also filled with hugot lines.
Here are five quotes from the President's speech that can be related to both love and life:
1. Keep moving forward
There is no point in looking back. As the President said, "I will not waste precious time on dwelling on the sins of the past." Thus, instead of always reminiscing what has happened to us before - regardless of what area in life - why don't we take care of the present and move forward with hope.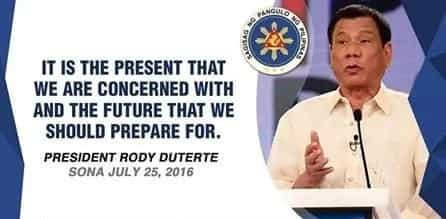 2. Stop blaming other people
Blaming will not solve problems. It will not bring back what was lost. For instance, in the area of love, blaming your partner - or ex-partner - will not help you grow together or as individuals. What you can do instead is to learn an important lesson from the situation - or the person - and make sure that you do not repeat the same mistakes in the future.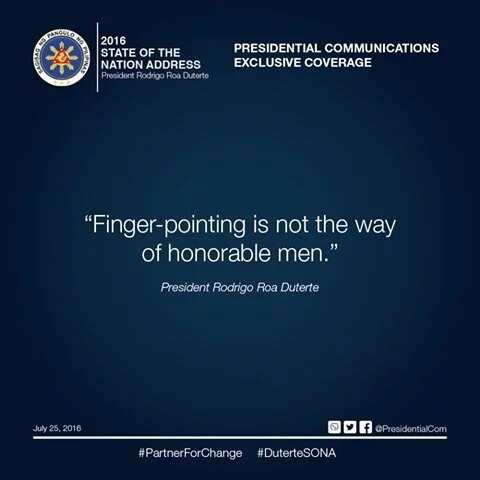 3. Be strong and take courage
The only way to achieve our goals and to fulfill our dreams in life is to be courageous. A person who has the courage to face life with head held up high will conquer mountains. On the other hand, if we let our fears get in the way, then we would get stuck in one place until we finally decide that it is time to break barriers, take risks, and live life.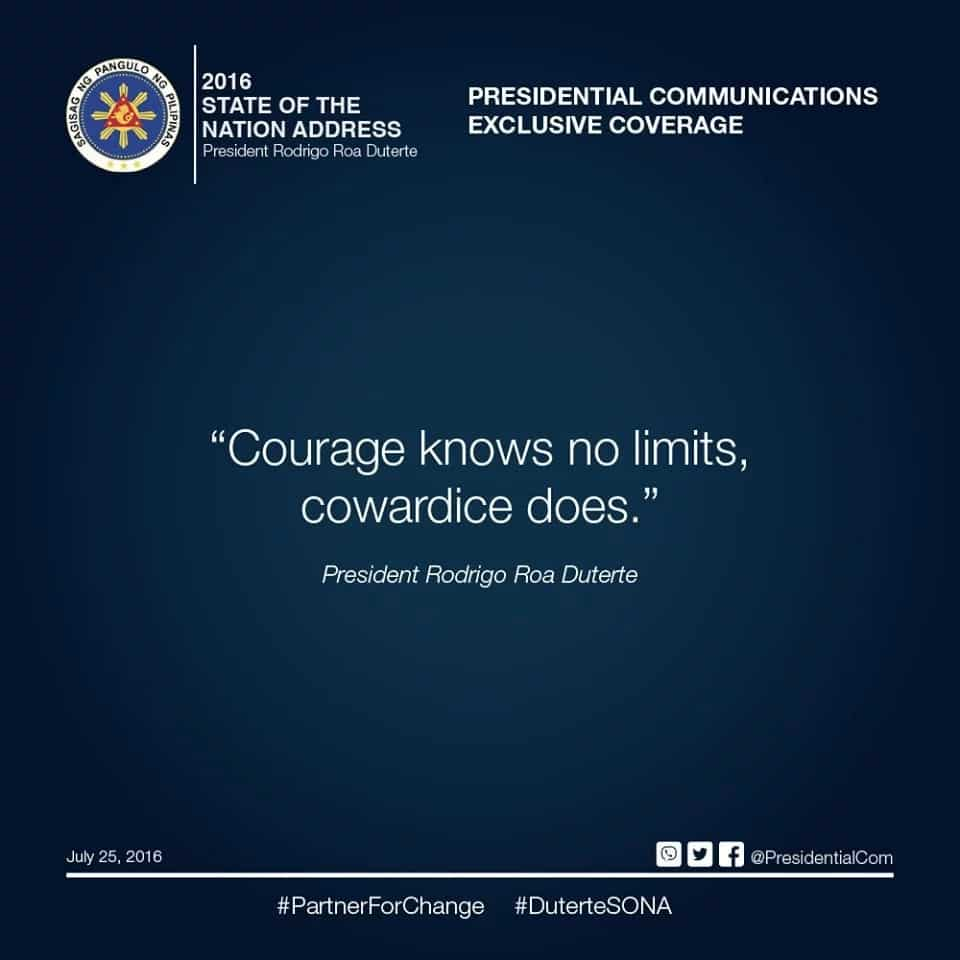 READ ALSO: Prepare your tissues; Duterte's SONA will make you cry
4. Peace be with you
Make peace with the people around you. Make peace with your past. Most importantly, make peace with yourself. Do not wait for a person's death before you take a step towards making peace. It might be too late. If you could do it now, the better. Do not waste precious time. Let them know you value them, and forgive them while they are still breathing.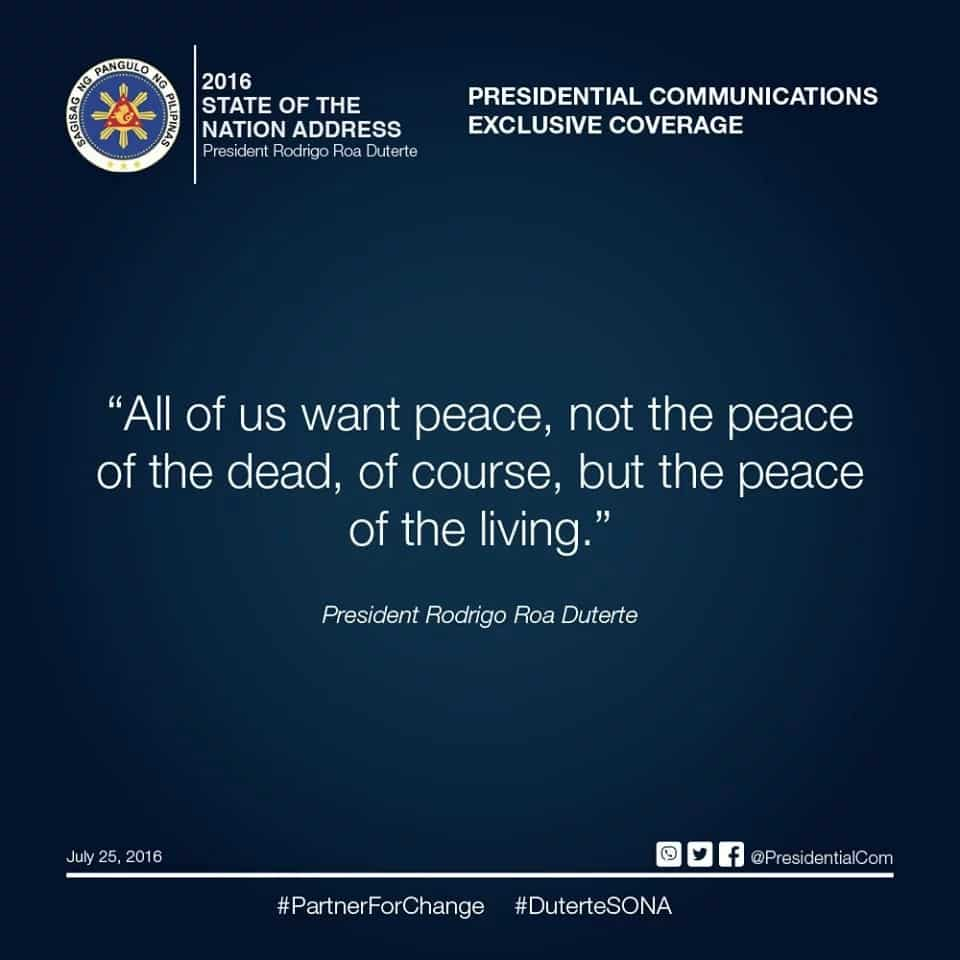 5. Communicate and let known your grievances
"He who is the cause of the cause is the cause of them all."  This could mean a lot of things when you take it in the concept of life and love. For instance, you decide not to enter into a new relationship because your former partner cheated on you. You cannot forever stay away from love or push people away just because one boy hurt you. The best thing to do is to have closure - talk to him, let him know how you will, and then forgive.
On the other hand, when talking about life, it is important to reach out to family members. If you haven't been talking to your father because he left you while you were young, take the chance and make the first move. Ask him his reasons. Listen. Then, forgive. Don't be afraid to start a family of your own just because  your father broke your image of a happy and complete one.
The point is this: Go back to the cause of it all. Then, move on.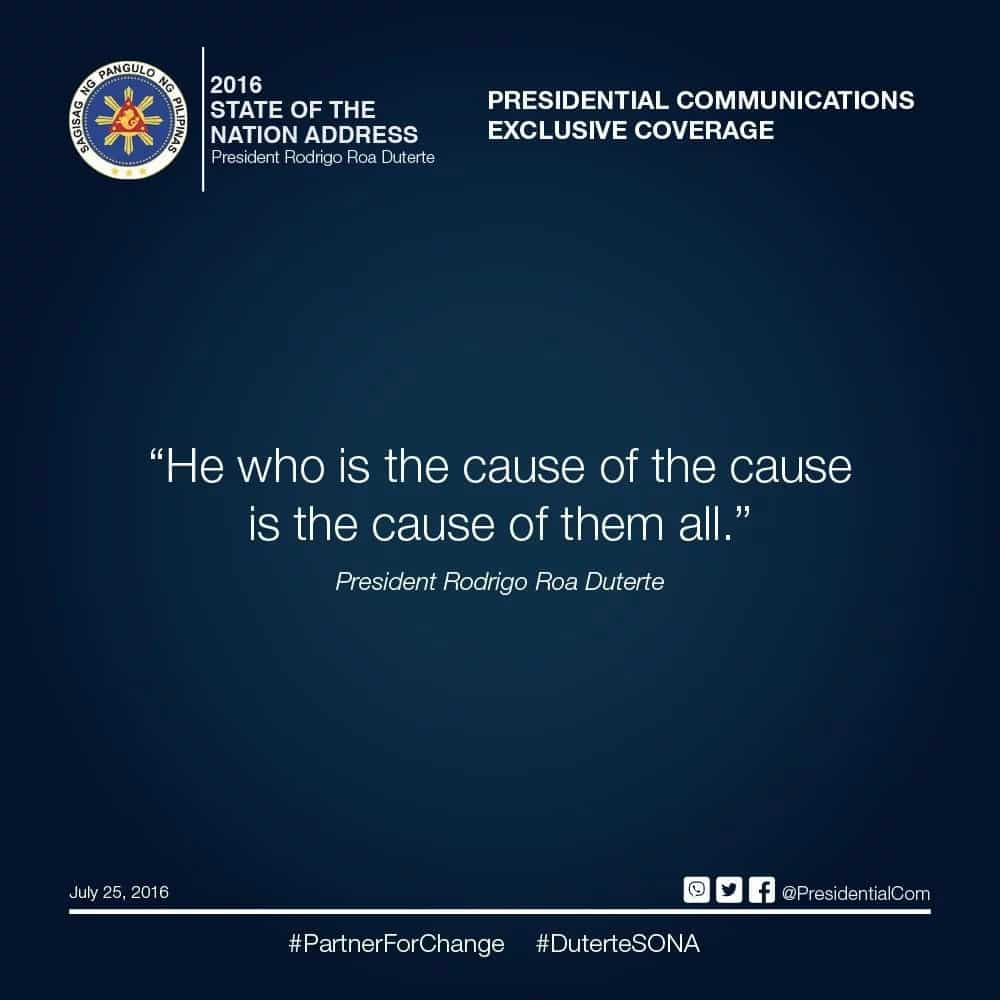 These are just some of the hugot lines we have gathered. If you've got anything to add, please do so in the comments. -KAMI MEDIA
READ ALSO: READ: Full text of President Rodrigo Duterte's first SONA speech
Source: KAMI.com.gh