DENR won't allow Sarangani mining
- DENR Secretary Gina Lopez is not bound to grant permits for mining activities in Sarangani province
- MGB Central Mindanao is pushing for mineral exploration projects in strategic mineral reserve areas in Sarangani province
- Lopez wants Sarangani to be a model province of the government's effort to reforestation and anti-illegal mining campaign
The Department of Environment and Natural Resources Secretary Gina Lopez visited Sarangani province last Friday, July 15.
When she met with the provincial governor Steve Chiongbian, solon of Sarangani, she said that she is not bound to approve mining activities in the province.  Chiongbian has long been aiming for a mining-free Sarangani.
"Rest assured, there will be no mining applications or explorations that will be renewed in Sarangani," Secretary Lopez said.
READ ALSO: READ! Scientist urged Duterte: Honor Paris agreement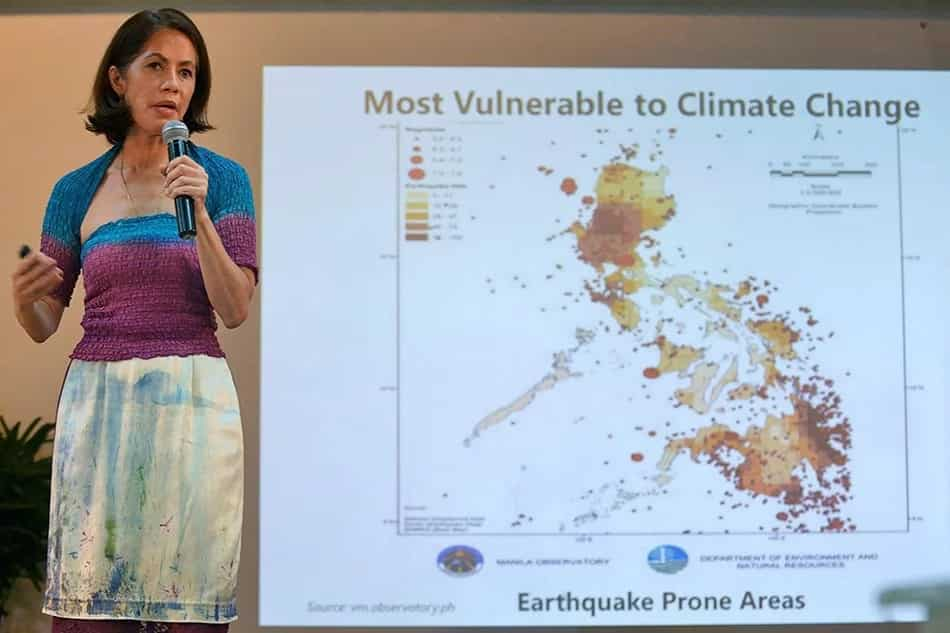 Governor Chiongbian prepared a presentation for the DENR secretary and other interested parties who were present. In return, Lopez vows to prohibit any form of mining activity in the province.
The presentation was conducted after Lopez visited the visited Malungon, Maitum and Kiamba's Bantay Kalikasan sites where she conducted briefings on preserving the natural environment.
Previously, 88 Kiamba Mining and Development Corp. was granted by DENR Central Mindanao a permit to explore gold, silver and copper deposits in the province. The company is headed by Mohamad Aquia the former head of the Presidential Anti-Smuggling Group in Mindanao.
READ ALSO: Mining corp cries foul, seeks to lift suspension imposed by DENR
The said exploration permit was the first to be issued in the region, as confirmed by Mines and Geosciences Bureau (MGB) Central Mindanao director Constancio Paye, Jr.
The MGB is also eyeing on an 11-hectare land – part of Kiamba and Maitum towns – to be declared as mineral reservation projects after identifying it as strategic mineral reserve areas. The bureau said it will solve the illegal small-scale mining operations in the area. However, an environmental group expressed concern about the issue.
READ ALSO: DENR chief Lopez countered criticisms on her 1st day
"The project will result in the destruction of the forest and agricultural lands which, in turn, will affect thousands of families who rely on the agricultural production of the area," Rene Pamplona, coordinator of Socksargend Care, said.
In line with this, Lopez wanted to make Sarangani a model province of reform and the government's efforts to reforestation and restore eco-tourism.
And to realize this, Gov. Chiongbian said that their priority right now is the preservation of key biodiversity areas of Mt. Latian and Mt. Busa, Sarangani Bay, Malungon-Buayan River Basin, and Kling Beach Forest in the municipality of Kiamba, the latter having the potential, according to him, to be the first ever beach forest park in the Philippines. -Kami Media
RELATED: WATCH: President-elect offers Gina Lopez DENR post
Source: KAMI.com.gh