Filipina in Japan lies to get Seikatsu Hogo
- A Filipina was caught in Japan for accepting 20,000 yen per month from the government as part of its livelihood protection program
- It turned out that the Filipina was unqualified for the program as her claims of being divorced and having no job were all lies
- The video that exposed her went viral online and garnered many negative reactions from fellow Filipinos
You can get away with lying for the rest of your life, or it can cost you your life - although not always literally.
A Filipina was caught by authorities for lying about her status, and was arrested in Japan for accepting money from the government for Seikatsu Hogo in the foreign country.
Seikatsu Hogo is a livelihood protection program by the Japanese government, which is tailored depending on a person's specific circumstance.
In this case, the Filipina that was caught lied about getting divorced and being jobless.
READ ALSO: Can you believe this? Taiwanese Facebook users 'beg' for forgiveness from China
A video made rounds online that showed that the Filipina woman, Lourdes Zuñiga, has been lying about her status and continues to accept 20,000 yen from the government every month. Zuñiga was in cahoots with her husband, Tsutomo Sato, in their illegal activity.
The video quickly received thousands of views and reactions online.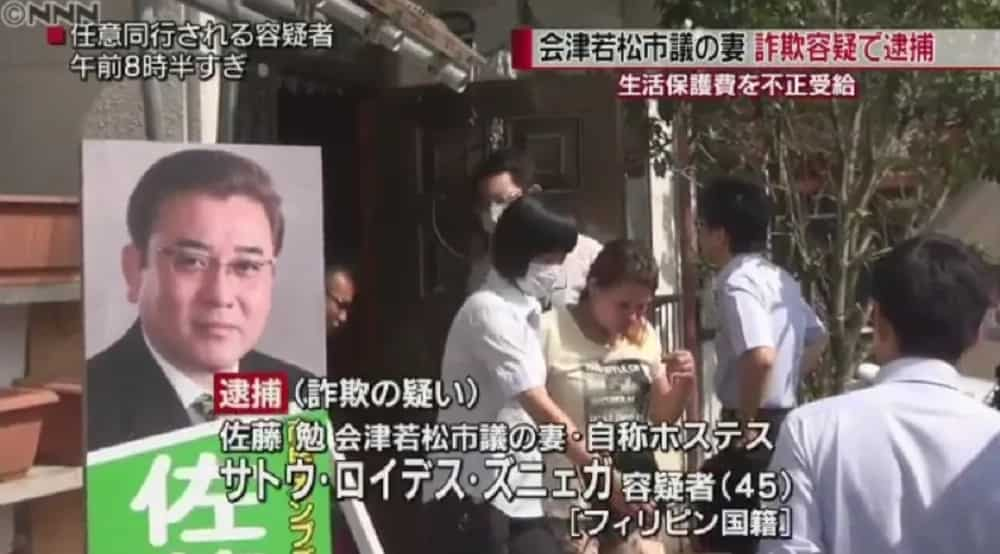 Comments on the video are polarized. While some bashed and expressed their shame towards the 45-year-old Filipina, others empathize and understand the hardships she might be going through being all alone in a different country.
READ ALSO: In flagrante delicto: 2 QCPD cops caught while receiving 10k bribe
Some of those who were not pleasted with the Zuñiga's actions were users Sugawara Melinda, who shared her deep shame for what her fellow Filipina did in a different country, and Grace Quimson, who is befuddled as to how people can do this kind of deception.
Apparently, many schemes are in play to take advantage of Seikatsu Hogo. There are schemes where some people contact Japanese citizens and befriend them online.
Eventually, they agree to marry but divorce after an agreed amount of time so that the foreigner may take advantage of the livelihood protection program of the Japanese government.
READ ALSO: These soldiers were stripped off their uniform, tied up; here's why
The Seikatsu Hogo is a noble government assistance program which depends on a person's specific circumstance. For example, the program may benefit homeless and jobless people by providing them a temporary home until they can get back on their feet and find a new job.
For the elderly, however, the livelihood assistance may become permanent.
Many wonder why Japan does not implement stricter rules and enforcement of Seikatsu Hogo but the truth is, the livelihood assistance is one way of encouraging foreigners and migrants to stay in the country.-SK, Kami Media
READ ALSO: Authorities shut Facebook down to hinder Armenia military coup
Source: KAMI.com.gh