Bemz Benedito story: A transwoman's struggle for a free society
EDITOR'S NOTE: This is the Bemz Benedito story (as told to  Danicar Mariano).
I always tell myself how grateful I am for my family. In gradeschool, my classmate, a close friend of mine, would come to me crying from the bruises he acquired the night before. It was because his father and brothers slapped and beat him so he could stop being gay. His father considered it an insult to his masculinity to have a gay son. He was told by his parents to turn away from his shameful lifestyle. Spending time with me and our gay clique in our town in Bangued, Abra was out of the question. His parents locked him up in their house so he couldn't go to our parties. "Kasalanan ang maging bakla," he  was told. My classmate, in turn, painfully tried to resist and deny his gay identity.
Sympathizing greatly for his pain, I feel blessed in many folds that all of this didn't happen to me. My mother, on the contrary, brought me bestidas, and dolled me up as early as I could remember. Being born to a family of 5 older brothers, my parents desperately longed to have a girl when they had me. I was the only one they sent to an exclusive boy school while all my brothers went to public schools because my folks had a sense that I was special and more fragile. They wanted to give me good education.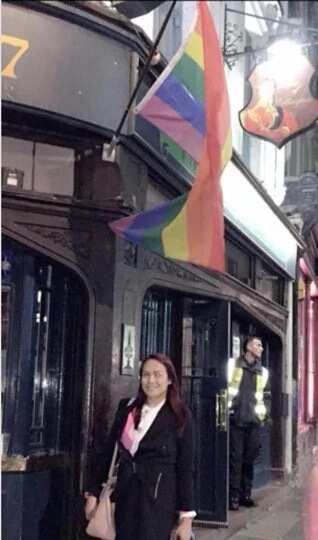 Growing Up Special
As early as 8 years old, I was already very soft. My mom would even see me wear her dress and put on her lipstick and eyeshadow. Whenever we went to manila, I always asked my mom to buy me Barbie dolls instead of G.I Joes. I just didn't enjoy toys for men. Playing with dolls on the other hand supplied a different excitement.
Seeing me grow up like this, my parents did not have a problem with the fact that I am more feminine than other boys. My mother was a school teacher and my father was an engineer and both of them were very gentle and caring folk. They were very understanding. My mom also has a brother who is gay and I also have cousins on my father's side who are gay.
My parents, in fact are even happy with how I turned out because unlike some of my troublesome older brothers, I didn't give them any headaches. I could even say point blank that I am my dad's favorite unica hija for the longest time since it was only seven years after me that my sister came. My five older brothers, who treated me like I was their younger sister and called me "sis" would even go into fights protecting me. My younger sister and I are also very close and she treats me like an ate.
READ ALSO: VIRAL: Netizen bullied for being gay takes revenge the sweetest way
In grade 6, when I would go to school with powder on my face, my parents gently set me aside to tell  me how it's okay for me to be gay, however, they exclaimed: "just don't over do it." I didn't really know what they meant by not overdoing it, since if you look at me now, sporting long hair, earrings, make-up, and lipgloss, I don't know what more could be overdone. I guess what they meant was that I shouldn't reinforce the negative stereotypes of gays as useless palaboys, and that I should still maintain my decency and  be of service to society. They also didn't want to see me join gay pageants because they didn't want other people ridiculing me, making me an object of their raucous laughter.
Nonetheless, I could attend parties wearing women's clothes and it would be okay to them.  My parents didn't take it as their fault that I turned out this way, nor did they even think it was a fault. They looked at it as a blessing in fact, a gift from God that they couldn't control.  They, however, issued a warning for me not to have a boyfriend, scared that a boyfriend would just hurt me or just use me for money.  My brothers even beat up the first boyfriend that I had in college.
Trek to Transgenderism
It was in highschool that I figured that I wasn't gay. I was a woman trapped in the wrong body. I am transgender. I would look in the mirror I would feel utter horror and despair at what I saw. I wanted to cry at the disparity of what I feel inside and my reflected image. I simply could not see myself in this hard masculine body. I felt alienated from this 3 by 5 crew cut we were required to have. I felt really disturbed and repressed, my self- expression, vastly inhibited.
It was during this time that I learned from other transgenders in our clique how to use hormonal pills, the kind that made your breasts swell and decreased your facial hair. I started growing my hair long. And thus began my transformation into becoming a woman. Since then, I no longer felt like crying when I looked at the mirror. I now like what I see.  But the journey towards self-discovery and self-creation is a tedious and hard won battle, a dignity no one can easily take away from me.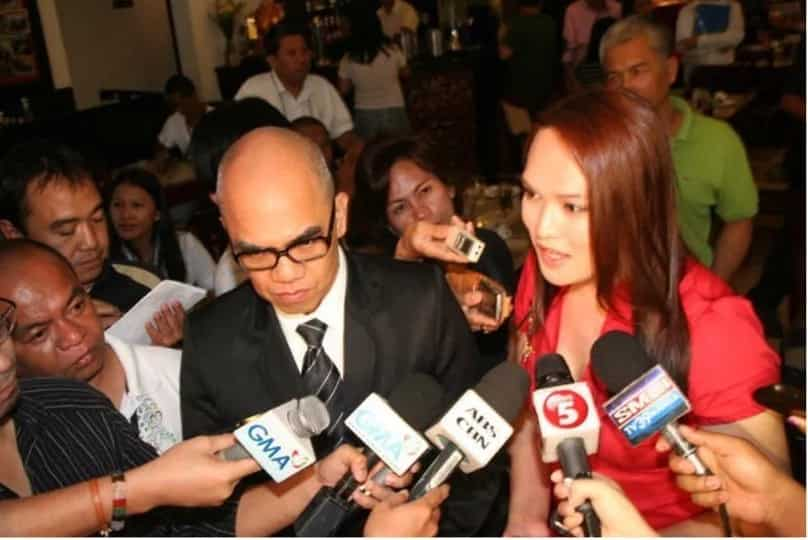 Struggle Against Discrimination
Growing up, I got bullied everyday for my effeminate nature. Boys would taunt me and call me disparaging names. They referred to me as "salot" and shouted after me, "mang-aagaw ng lakas." They thought that just because I was like this, I was nothing but a lust machine and all I could think of was sex. Demeaning jokes would be cracked at my expense. In ROTC, they would make us run around the grounds and give us harder punishment in an effort to harden and correct us.
Aside from that, there is this deep prejudice that you couldn't excel because you're gay. I really strived to prove this wrong. Pinakita ko sa kanila what a person like me could accomplish. (I really showed them what a person like me could accomplish.) I became college editor of MassCom Gazette and the Trinity Observer. I excelled in extracurricular activities.
To understand why society is so cruel to people like me, I also took up my Masters in Sociology in Ateneo de Manila to the pride and delight of my parents who would brag about me back home in our province. I never gave my parents heartache like some of my brothers who got married right out of college, or got girls pregnant out of wedlock. My family has always been proud of me and I, in turn, have given them back their pride.
RECOMMENDED: 'Star Trek' reveals a gay character, find out who
Harassment
I recall a very painful incident that happened to me when I worked as a researcher in a top university's academic research institution. We gave our Indian evaluators a tour in Tagaytay. Thinking that I was a woman, they made unwelcome and intrusive advances on us, me, together with my other female companion. One of them groped my leg and forced himself to kissing me. I could not believe what was happening. I was gracious enough to work on a Saturday, sacrificing my time for them, and they repay our hospitality by harassing us.  I felt dirty, like no amount of showers would make me clean again. I was so disturbed for 2 to 3 weeks that I even had to seek professional help. When I reported the incident to my employers, they thought nothing of it, and tried to sweep it under the rug.
A co-worker even said "hindi ba dapat matuwa si Bemz don kasi na-assert yung pagkababae niya?" "(Shouldn't Bemz be happy that his womanhood was asserted?")  as if I had no claim to common decency just because I am transgender. My parents raised me with so much love and respect to ever tolerate such an abuse sitting down.
I sought the help of renowned gay activist and Ang Ladlad chair,  Danton Remoto. When he found out what happened, he immediately pushed for the filing of the case and supported me in my quest for justice.
READ ALSO: Joey and Angelina Mead King, seen kissing in a video
The damage had already been done, however. I left the job because of their bias against my case. But when I was looking for another job, however, I again experienced discrimination while applying for a Call Center
Everything was going well. Initial interview garnered me praise from the HR personnel and I had already passed the written exams. The moment the HR  manager entered the room, however, the dagger look he threw at me made me feel like running away. He asked me what I was doing there when it seems I was overqualified for the job.
"Are you gay?" he glared.
"No sir, I am transgender. I identify as a woman and actually sir, you should be referring to me as a she."
"Oh really?" he said, raising his voice and eyebrows. "We have gay employees here but not like you," he added.
He admitted that my credentials were really very good but that I could not wear earrings or women's clothes since it does not agree with their religious principles. Aside from the lecture, sinigaw-sigawan niya ako (he kept shouting at me). "Bakit kasi ganyan ka?" ("Why are you like that?") he scolded.  It was really the most humiliating experience of my entire life.
RELATED: LOOK: UN to appoint first ever LGBT rights watchdog
"Thank you for wasting my time," I told him as I closed the door behind him. By this time I was shaking and crying in anger and frustration. I was so distressed I called up sir Danton about it. He calmed me down and since then, together with Ang Ladlad, I have been going around trying to raise awareness about these cases of discrimination, in the hope of their prevention and elimination.
Since that incident, I have found a new job as a Program Manager for Advocacy in an NGO, Philippine Resources for Sustainable Development (PRSD), Inc. while also teaching English to Koreans.
I still count my manifold blessings, and I am ever grateful for the solace and support that my family provides me. Outside, however, the sharp fangs of discrimination grip me. Ridicule, loneliness and frustrations haunt me.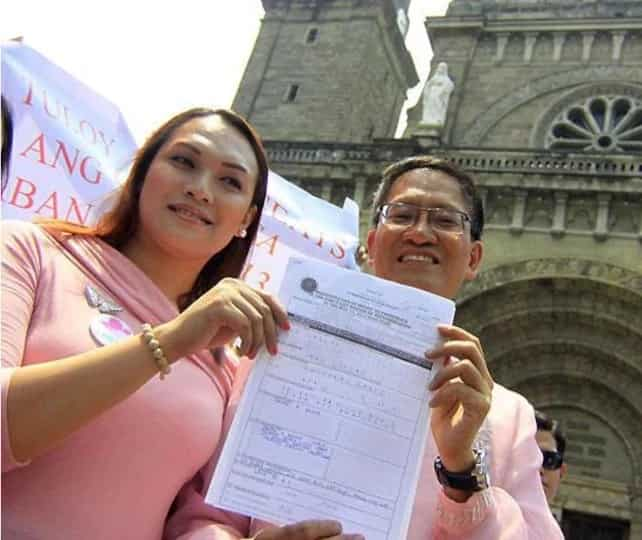 I want to laugh and rejoice but not to have the joke on me. I want to be loved, not harassed. I want to be at peace, to stop being angry.  I simply want to make my parents and family proud. I simply want to be me. Do I turn back? Do I apologize? For what? I have harmed no one. Despite all the struggles that I needed to undergo in my life, I regret nothing. I couldn't imagine a life where I am not who I am, a transgendered woman. This choice delivers me happiness, a happiness that I am blessed with and that I choose, just like my identity. I continue to hope and fight for a truly free society where I can be just that.
Bemz Benedito part of Ang ladlad, a lesbian, gay, bisexual, transgender political party who was disqualified from running as a partylist because of a much controversial Comelec decision.
READ ALSO: Pope Francis to Christians: Apologize to gays
_________________
Danicar Mariano was an Asia Research Institute fellow when she took up her Phd, Geography in NUS (National University of Singapore). She had her MA from University of San Francisco where she was a Yuchengco scholar and an MA from Ateneo de Manila University, where she was on a Robert Southwell fellowship.
Source: KAMI.com.gh