Mar Roxas denies link to 5 'drug generals'
- Mar Roxas has denied rumors that he has connections with the five police generals allegedly involved with illegal drugs
- Roxas described the accusations as baseless and bias propaganda
- The defeated presidential candidate pointed out that none of the generals supported him during the election campaign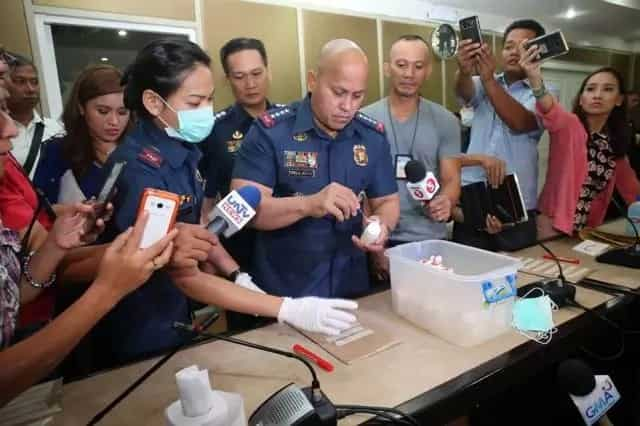 Defeated presidential candidate Manuel "Mar" Roxas II has denied the allegations that he is connected with the five police generals named by President Rodrigo Duterte as being involved with illegal drugs.
The five generals named were retired Chief Superintendent Vicente Loot, retired Deputy Director General Marcelo Garbo Jr., Director Joel Pagdilao, Chief Superintendent Edgardo Tinio and Chief Superintendent Bernardo Diaz.
READ ALSO: LOOK! Roxas says extra-judicial killing targets poor people
The  recent allegations about Roxas came from social media users who branded the accused PNP officials as the "Roxas Generals". Social media users also named Garbo as the leader of the supposed meeting of Roxas' staff with the "Novotel generals" which allegedly included Diaz, Tinio, Pagdilao and Loot.
"Despite lacking any basis, the insinuation is that these individuals campaigned for me in the last elections," Roxas said.
However, Roxas clarified that none of the five police generals accused of having connections with drug syndicates were a part of his presidential campaign nor were they supporters of the Liberal Party (LP).
READ ALSO: Roxas, Robredo attend Cebu mayor oath-taking, thank supporters
Roxas said that he personally knew the generals but his relationship with them ended when he quit leading the Department of the Interior and Local Government in 2015. He also pointed out that Loot, one of the accused generals, supported Duterte's campaign for the mayoral post in 2013.
Roxas urged the public to be critical of social media posts that circulate rumors about the five police generals, noting that many of the posts did not indicate that Loot and Garbo were already retired from police service. These are signs that the news articles are just being used for propaganda, Roxas said.
"One thing is certain: There are still those who attempt to smear my name and reputation long after the campaign is done," Roxas quipped.
RELATED: LOOK: Roxas slams Duterte's federalism
Source: KAMI.com.gh