Authorities team up to catch colorum vehicles
- MMDA, LTO, PNP-HPG, and LTFRB have a joint operation to apprehend colorum vehicles
- 10 vehicles have already been apprehended and will be taken to an impounding place in Rizal
- Colorums are illegal and can compromise the safety of its passengers
On July 7, a police officer moonlighting as a public utility driver was apprehended for operating his vehicle without a franchise, in the latest campaign of traffic authorities against colorum vehicles.
The van driven by the police officer was among the 10 other vehicles which were also taken into custody in a joint operation conducted by the Metro Manila Development Authority (MMDA), the Philippine National Police-Highway Patrol Group (PNP-HPG), the Land Transportation Office (LTO), and the Land Transportation and Franchising Regulatory Board (LTFRB).
Colorum vehicles also include its passengers as well as the drivers operating outside of their routes under the jurisdiction of their franchises.
READ ALSO: FIND OUT: Netizen admires this traffic enforcer; photo went viral
These 10 vehicles were apprehended during the first two hours of the joint operation at EDSA-Balintawak, Andres Bonifacio Avenue in Marikina City, Mindanao Avenue in Quezon City, and EDSA Extension in Pasay City.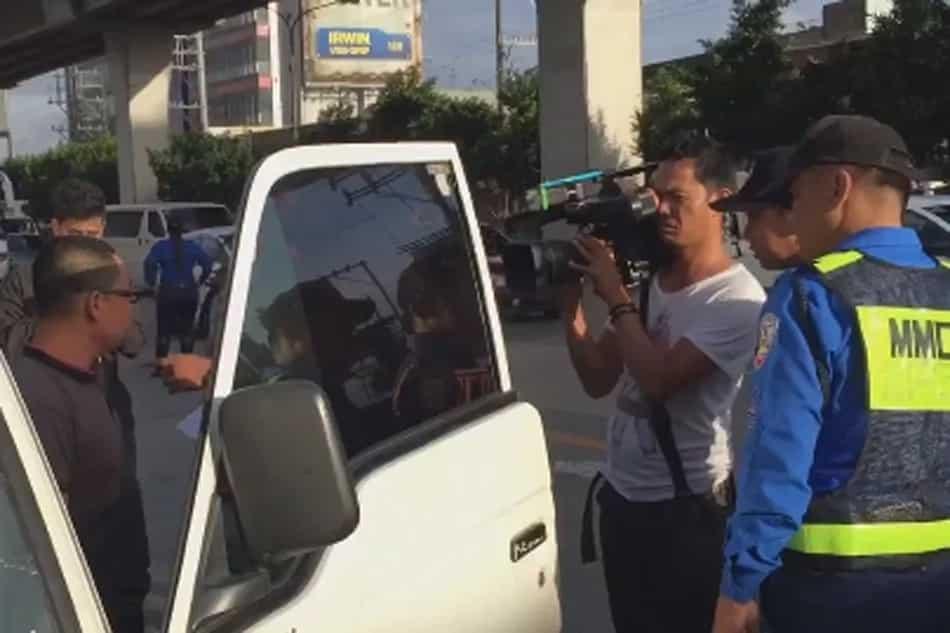 Police officer Divino de Asis Darwin was caught driving a van with 18 passengers on EDSA-Balintawak. He claimed that his passengers were his neighbors and he was the designated carpool driver. A van supposedly owned by a television network employee was also apprehended.
Francis Saruca, head of the MMDA Traffic Discipline Office, explained that the traffic authorities flagged down and inspected vans or Asian utility vehicles, especially those with heavily-tinted windows.
READ ALSO: #RecklessDriving: 6 Shocking traffic accidents caught on video
The apprehended vehicles that carried passengers were checked for proper documents, such as copies of franchise or permits. Authorities may also apprehend buses, jeeps, and taxis that lack their proper markings.
LTFRB Chairperson Martin Delgra III reported that the agency will conduct more operations against colorum vehicles. He also explicitly warned protectors of colorum vehicles that they will face charges regardless of their positions. The apprehended vehicles will be brought to an impounding area in Taytay, Rizal.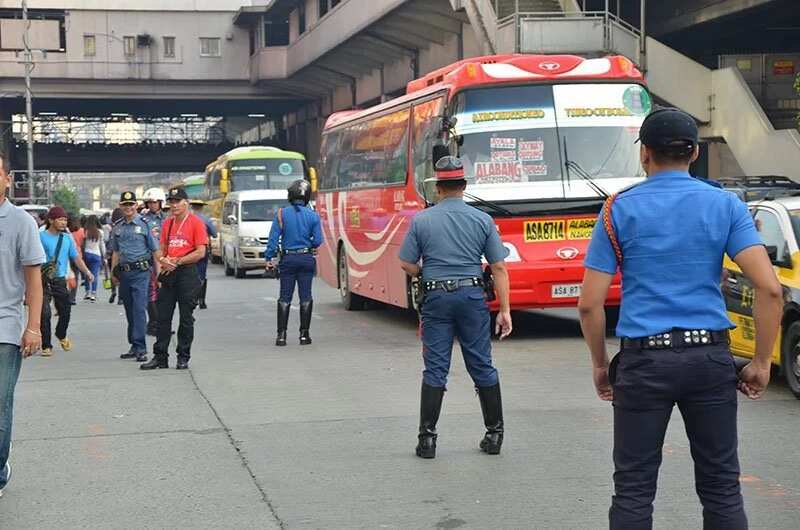 Those proved to have operated colorum vehicles face rigid fines: with P50,000 for jeepneys, P120,000 for taxis, P200,000 for vans and P1 million for buses.
READ ALSO: School shuttle to solve heavy traffic – MMDA
Unlike colorum vehicles, public utility vehicles must be registered due to the fact that they are subject to the Civil Code of the Philippines which classifies them as 'common carriers.' They are also obliged to ensure safety of their passengers.
The Insurance Code also required operators to have insurance policies and maintain them to cover incidents such as deaths or accidents. Since colorum vehicles operate illegally, they are most likely to not be covered by insurance.
Some safety-conscious citizens pointed out that they do not trust these vehicles, especially those with heavily-tinted windows that cover the view of the inside of the vehicles; which make colorum vehicles ideal for committing crimes such as robbery, kidnapping, or rape.-TU, Kami Media
READ ALSO: New MMDA website to make motorists' life easier
Source: KAMI.com.gh