Plastic Surgery vs Natural Aging: How same-aged stars age differently
It's objective that we don't get any younger, but the way we age is more subjective matter. Some women start injecting Botox when they see the first signs of a wrinkle; others take pride in their age. What kind of aging would you choose: the natural path or …. the not very natural?  
We chose nine stars of the same age. The first women try to look as young as possible; the second ones try to keep their bodies and faces away from the surgeons. Look and compare.
Lara Flynn Boyle (1970) vs Charlotte Gainsbourg (1971)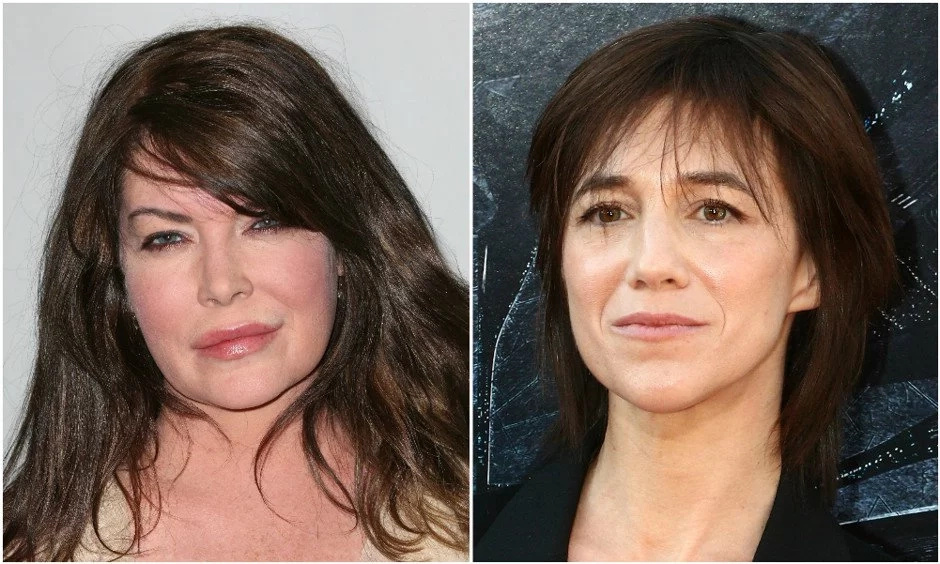 The star of Twin Peaks claimed she was afraid of old age when she was 32 years old. It didn't take long since then for her to do a couple of cosmetic surgeries on her face including her lips and nose. As a result she now often leads the charts for victims of the worst plastic surgeries.
Her peer, Charlotte Gainsbourg, who never was a stunning beauty to begin with, was never afraid of a couple of wrinkles and other signs of old age.
Pamela Anderson and Laura Dern (1967)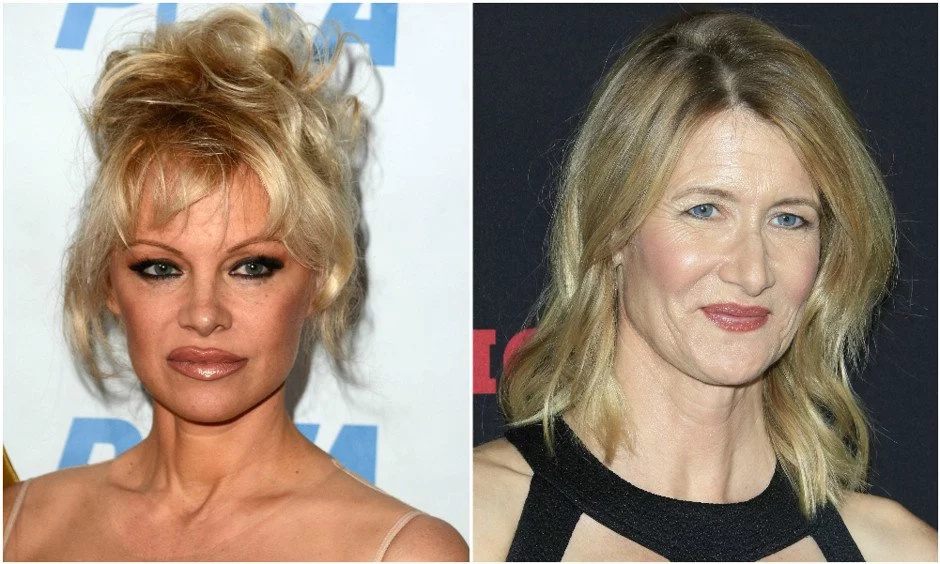 The star of Baywatch was never shy of letting the world know she was a Botox apostle: she wanted to always look young, and was disgusted by any sign of old age.
On the other hand, Lora Dern, David Lynch's favorite actress doesn't seem to be too interested in injections and plastic surgery.
Anjelica Huston (1951) and Julia Walters (1950)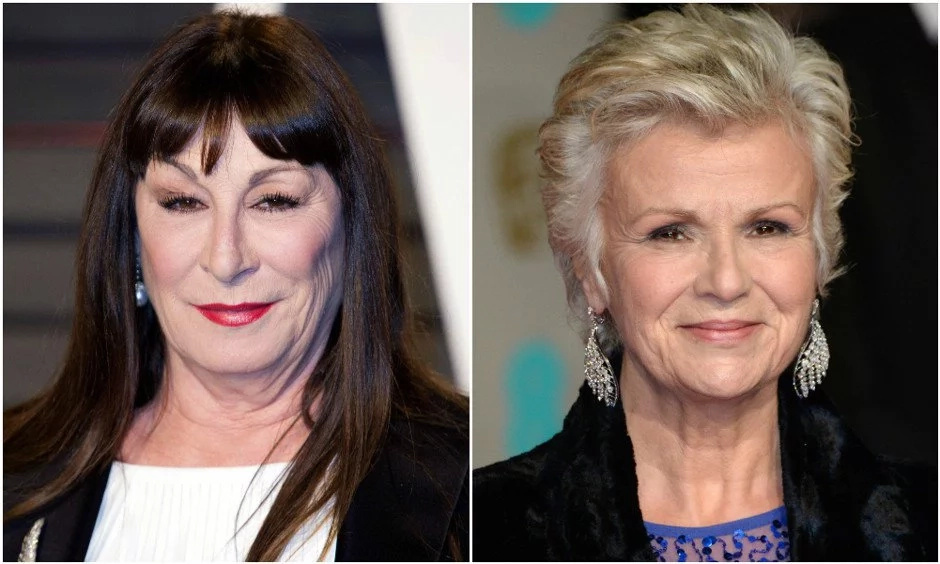 The star of the "Adams Family" was always a fan of plastic surgery. Although, it seems her regular visits to the surgeons don't always have the best results – her face is starting to look like a mask more often.
Julia Walters, known for playing Ron Weasley's mother in Harry Potter isn't afraid of old age. Even if she does a couple of injections here and there all is in moderation.
Jessica Lang and Meryl Streep (1949)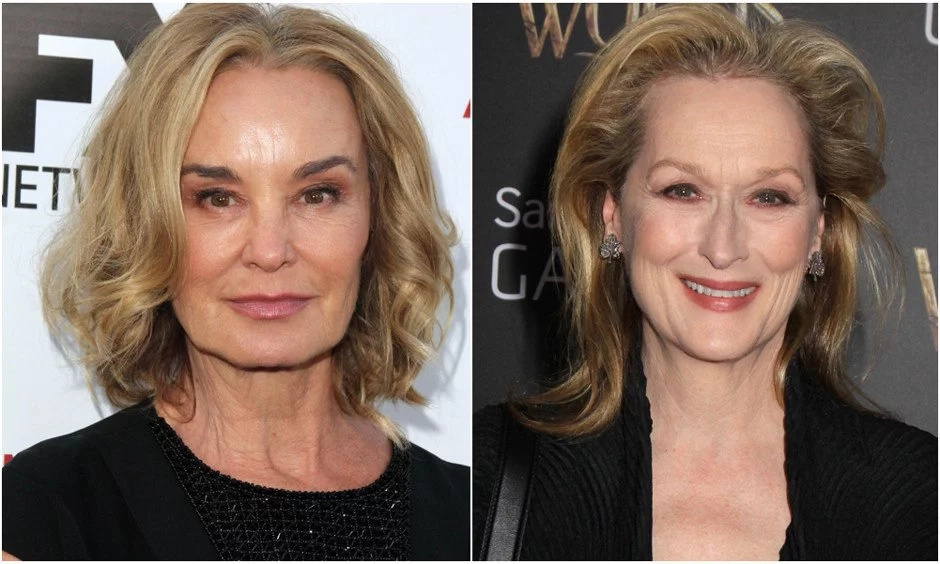 The star of "Tootsie" was quoted that she would never lie under the knife a plastic surgeon. But she drastically changed her mind after sixty. Since then the actress doesn't leave the clinics: she did an eyebrow lift, changed the shape of her cheekbones and started actively injecting Botox.
Meryl Streep considers that plastic surgery hasn't done anybody good to this day. "I understand it's hard for many to accept aging, especially for women, but I think people look silly when their faces are frozen."
Priscilla Presley and Helen Mirren (1945)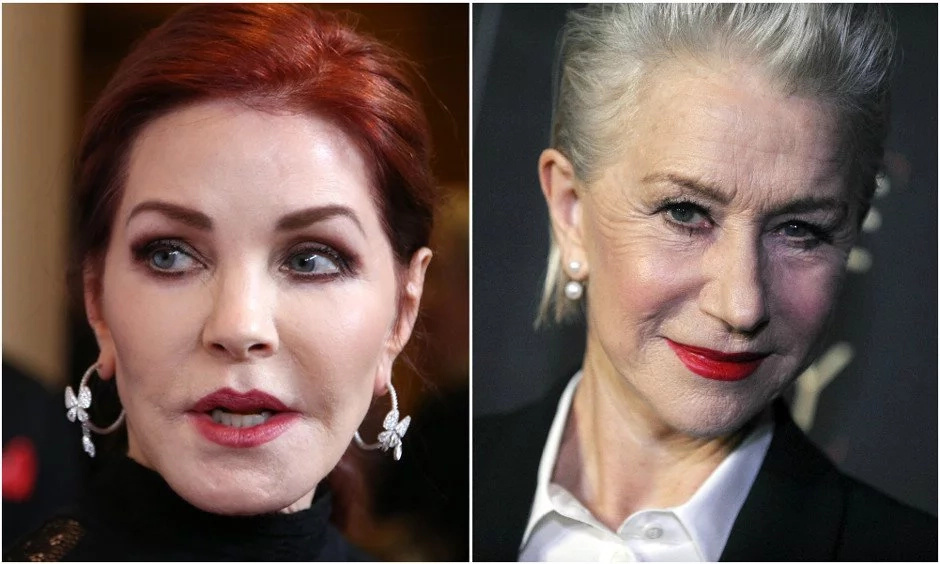 Priscilla Presley was Elvis Presley's only wife. She underwent multiple cosmetic surgeries to hold on to her youthful beauty as long as she could.
Helen Mirren claims that she never pursued eternal youth and never had any surgeries done. Her photos are proof: if there are ever were surgical interventions to her appearance, they were minimal.
Source: KAMI.com.gh