Duterte family steals the spotlight with their funny side. You haven't seen them in these roles yet!
- People forget that the Duterte family is still regular humans with a funny side
- President Rodrigo Duterte himself is always up to be present in hilarious videos that have even gone viral
- His children would not be left behind as they post a fair share of wacky poses and allow people to have a peak of their wonderful relationship
President Rodrigo Duterte has been known all over the globe for his sharp tongue and tough demeanor. It was only recently when he graced the cover of Time Magazine as 'The Punisher' for his plans to bring down drug lords and decrease the country's crime rate. Naturally, people expected him to put on a scary mask and be serious at all times – however, that is obviously not the case as he and his family introduce another side of themselves to everyone.
Even before he made his announcement of running as the president of the nation, he was already game on participating in trivial things, such as this hilarious video wherein his 'son' was being teased for his acts. His 'son' then turned to him to tell on the bullies, which caused them to run away, afraid for their lives.
Another video of him wherein he had a stint on the 'Hey Joe Show!' shows him dancing along, although a bit stiff compared to those beside him, he was still trying his best to keep up with a bit of swaying hips.
READ ALSO: WATCH: Duterte impressively tosses ball during Gilas vs France
It seemed that it was not only him who was making the rounds on social media. His 28-year old son, Baste, was amused with an edited picture of them marking their arrival on Malacañang during the inauguration. He shared the photo on his Facebook account.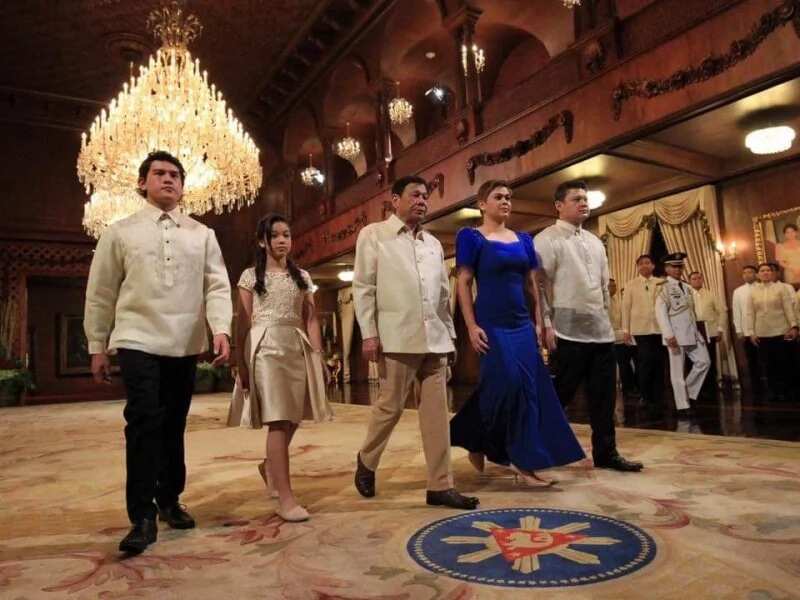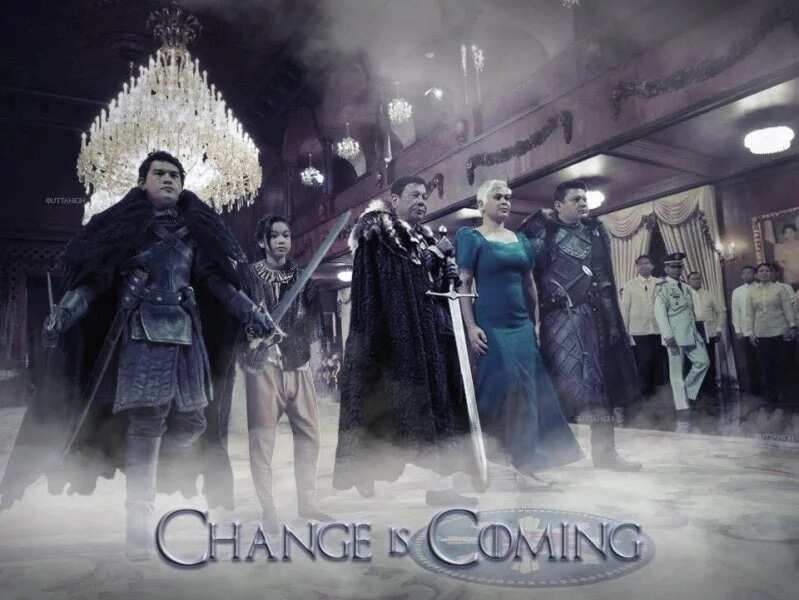 Refusing to be left behind with the funny antics, Sara and Paolo Duterte took wacky photos of themselves in the middle of the formalities during their father's inauguration. Obviously, they did not inform Baste of what was happening.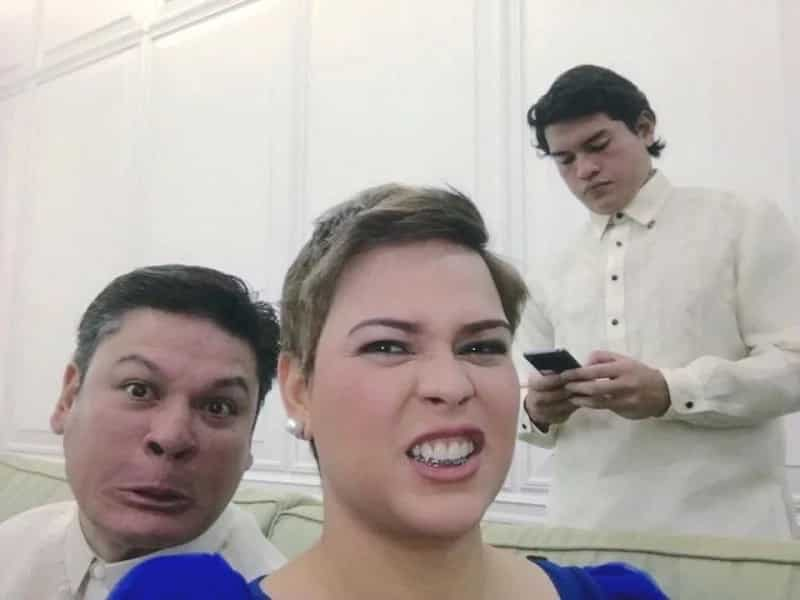 This time, they chose to victimize their dad instead as the three of them posed with the president photobombing them behind.
READ ALSO: WATCH: Not everyone with tattoos, piercings is a drug addict — Baste Duterte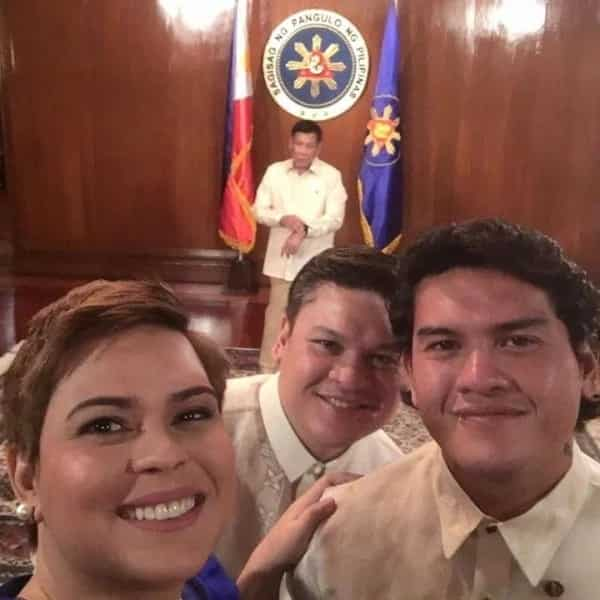 Maybe they just really like to take pictures in general? In fact, Kuya Paolo or Pulong is even ready to do a kissing pose with his sibling. He does not shy away from sweet messages either as he shares his birthday greeting with Sara, spicing it up with an old picture of them.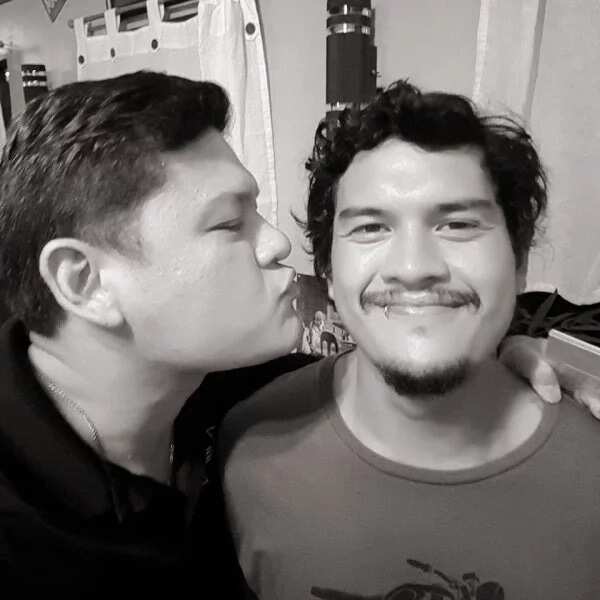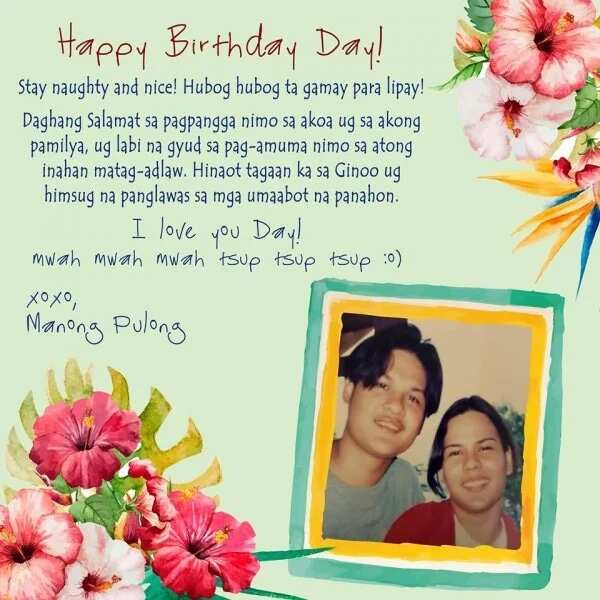 By now, it is pretty apparent how they liked taking turns on who would bully who. In their group chat in Viber, Sara teases Baste as 'bibiboy' when he called himself as still being a 'bibi.' She even took the time to crop out a baby picture of Baste and paste it on a photo of a duck.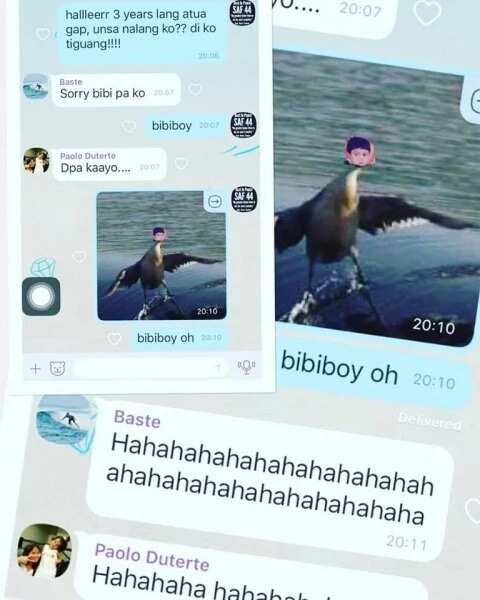 But despite all the teasing and 'bullying' happening within their family, they prove to be a solid bunch – even having matching tattoos!
READ ALSO: Bloody day: 8 more killed in Manila under Duterte administration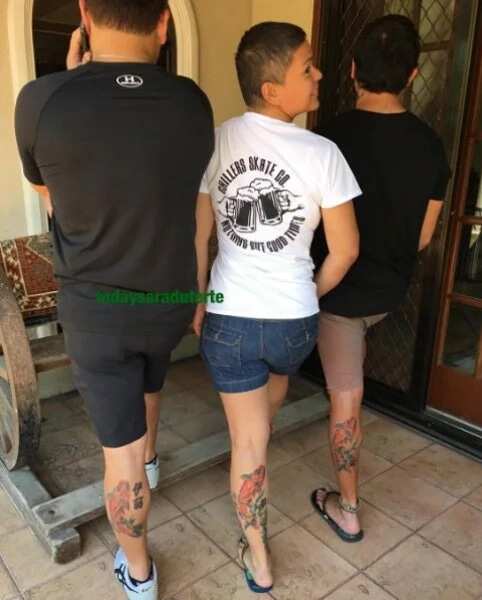 The Duterte family proves to be a funny bunch, and the Duterte patriarch proves to be the most resilient, and apparently, a funny and young one at heart.
You probably know that you are goonna find lots of Duterte stuff in here as they have totally invaded  local media. You probably even let out some snarky remarks about how "Duterte is so s!#ist!" or something like "He is so offensive and disappointing!" Well, he probably deserves some of them, only this time, we also know that our president is just as nauseatingly funny as the next guy.
Well, we can all play nice once in a while and let go of our private biases. I'd say like, let's just like, stop fighting and just twerk it like Duterte. - HB, Kami Media
RELATED: Duterte banknotes to be out this year
Source: KAMI.com.gh