Will you go to the Marikina paranormal tour?
- Marikina paranormal tour on July 2 at Riverbanks
- Ghosts were victims of typhoon Ondoy
- Philippines has a lot of other paranormal tours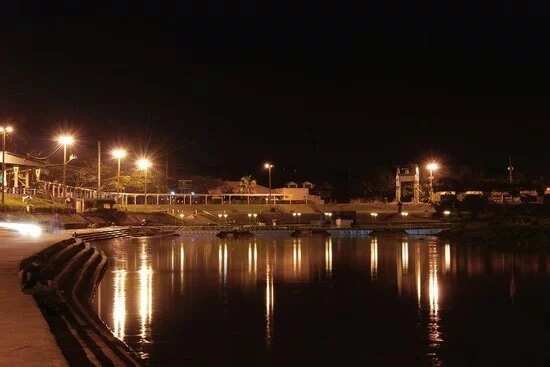 The Marikina paranormal tour is kicking off this weekend to test the courage of attendees upon taking a stroll at the Marikina River Banks, the death site of many typhoon Ondoy victims.
The tour will be held on July 2 at Marikina River Banks and the attendees will start gathering at 4:30pm. The Marikina paranormal tour is an informative activity that aims to explain about the reported haunting in Marikina. For a small fee of 170Php, the tour will give an account on the history of the supernatural happening in the area.
The Marikina River washed away many homes during the typhoon Ondoy that took many lives. The bodies of these people were no longer found. Organizers claimed that there are ghosts of children who wants to piggyback people.
READ ALSO: WATCH: Top 6 mysterious events that will blow your mind
If you are adventurous and on the hunt for something to scare you, there are other ghost tours in the Philippines.
Haunted Road Trip
Experience Philippines offers a road trip to different haunted houses in and out of Manila that are not publicly known on Halloween and All Saint's Day, Oct. 31 – Nov. 1. The destination is not revealed as part of the surprise. Only 20 people can join this trip for 3,500Php per head. The fee is inclusive of transportation, accommodation, and food.
Baguio Ghost Tour
Baguio is known as town with ghosts. The cold, misty weather of Baguio adds to the chill of the Pine City Fright Tours. For two hours, brave attendees will hit Baguio City's famous haunted spots. The tour was organized by ex-film editor/freelance videographer Anton Villa-Abrille in March.
Intramuros Ghost Walk
Manila's historical Walled City, or Intramuros, is a notorious place for ghost sightings. Some of the ghosts were reportedly dated back during Spain's rule in the country. A lady is reportedly scaring some of the guards in the place. This lady reportedly took her life after her lover, a Guardia Civil, was assigned in Spain and forced them to be in a long distance relationship.
READ ALSO: Malacañang Palace haunted by ghosts?
Source: KAMI.com.gh