– "Tiny" Perez had been previously involved in the operations against bandit group Abu Sayyaf 
– Perez, ex-aide of incoming National Defense Adviser Esperon, was shot multiple times by motorcycle-riding men in his home in Zamboanga
– Authorities are still investigating as to who had him killed
Lieutenant Colonel Cristobal Julian Paulo "Tiny" Perez, an ex-intelligence officer and Mindanao veteran against the Abu Sayyaf, was killed by multiple gun shots on Sunday night, June 19, at his very home in Barangay Guiwan, Zamboanga City.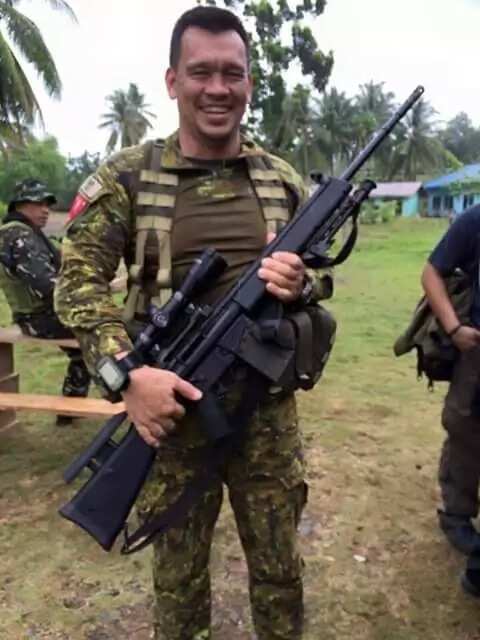 The gun shot was fired by men who were riding on a motorcycle.
Perez, who was immediately brought to Zamboanga Peninsula Hospital, was declared dead on arrival at 10:45 in the evening.
"He was declared dead at 10:45 p.m. at the Zamboanga Peninsula Hospital," said Zamboanga City Police Chief Supt. Luisito Magnaye.
The veteran, 46, was also the operations chief of retired general and incoming National Security Adviser Hermogenes Esperon Jr.. He was assigned as the G1 commander of the 1 Tabak Infantry Division in Pulacan, Zamboanga del Sur. Before this, Perez served as the intelligence officer of the same division.
READ ALSO: MILF vows to fight for the original Bangsamoro Basic Bill
Perez is admired and highly respected by the citizens he had helped in Basilan and Zamboanga. Since he served most of his military involvement in Mindanao, he actively joined various operations against the bandit group Abu Sayyaf and other similar groups surrounding the area.
The military officer, whose ancestry can be traced to Basilan clan, worked also as a battalion commander of the 18th infantry battalion located in the town of Ungkaya Pukan in the province in 2013-2015.
Being a 1993 graduate of the Philippine Military Academy (PMA), he has lend a hand to and helped in supporting the children left behind by the victims of the Abu Sayyaf.
"He and his group helped me search for the scholars based in Isabela City and Lamitan. He was very kind, always ready to help. He believed peace is possible in Basilan, where he grew up," said Zhielah Ritz Gatchalian.
Recently, the Abu Sayyaf killed and beheaded two Canadian captives after failing to receive their desired ransom.
RELATED: CHR supports 'full force' vs Abu Sayyaf
Source: KAMI.com.gh