President-elect Rodrigo Duterte has repeatedly stated his plan to change the Philippines form of government into federalism. According to the incoming president, this form of government can help the Philippines become a better and stronger nation.
Federalism will break the Philippines into autonomous regions or states with the national government only focused on nationwide issues such as foreign policy and national defense.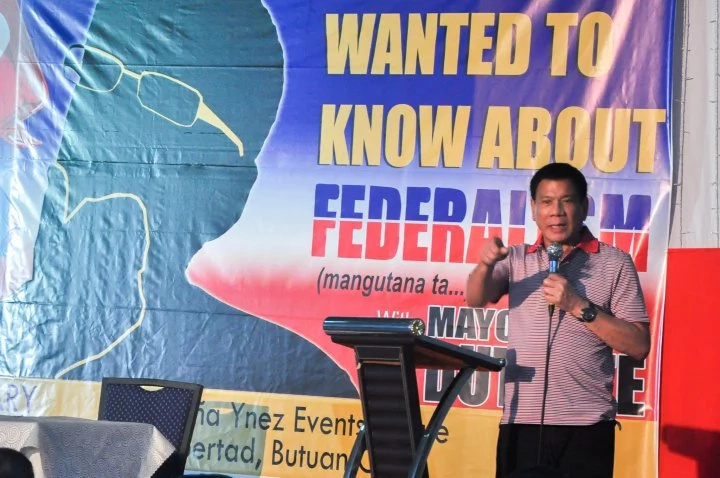 The states will then be broken further into local government units that will have primary responsibility for their respective territory's safety, security, education, healthcare, transportation, culture, recreation and businesses.
READ ALSO: What benefits will PH get from Duterte's federal government
Here are some of the possible benefits of adopting a federal government for the Philippines.
1. Local governments can decide for themselves
Regions or states are allowed by federalism to create solutions to their own problems, implement policies for their improvement, and make decisions for their own good without having to ask Malacañang for their decision.
For example, the United States have some states like Washington and Colorado that allow citizens to use recreational marijuana while other states do not. The local government units will also have no more excuse for delayed and low-quality projects and programs because they will not be able to blame the national government anymore.
2. Local governments have more power over their resources.
In the Philippines' current form of government, local government units have to turn a big bulk of their funds to the national government. Federalism will allow the autonomous regions or states to use the majority of their funds for their own development and without needing a go signal from Malacañang.
3. Less dependence on Metro Manila
A whopping 35 percent of the country's budget was given to Metro Manila even if it represents only 14 percent of the total population. Since federalism allows fiscal autonomy for local governments, the country's wealth will be more evenly distributed among the state governments.
Lots of people also go to Metro Manila to find stable jobs and establish businesses. Federalism, if it leads to economic improvement for the autonomous regions, might lead to more job opportunities and business investments outside Metro Manila.
RELATED: What you have to know about Duterte's Federalism
The views and opinions expressed in this article are solely those of the original author. These views and opinions do not necessarily represent those of Kami.com.ph, its editors or other contributors.
Source: Kami.com.ph