Illegal workers' strike shuts Nakashin
- A Japanese frozen fruit export company in Davao, shuts down following a loss of P140M caused by workers' protest in April.
- Agency workers and KMU protesters barricaded the company but did not file cases with Department of Labor and Employment (DOLE) and National Labor Relation Commission (NLRC).
- Davao City Mayor Sara Duterte and VM Pulong Duterte call the workers' strike illegal but tried to intermediate between the company and the workers.
Nakashin Davao International Inc., a Japanese company engaged in the business of exporting frozen fruits in Japan, Europe, and other countries, announced that they have shut down their business and was set to file a formal company closure before the Department of Labor this week Monday following the protest and illegal strike conducted by its workers which started in April this year.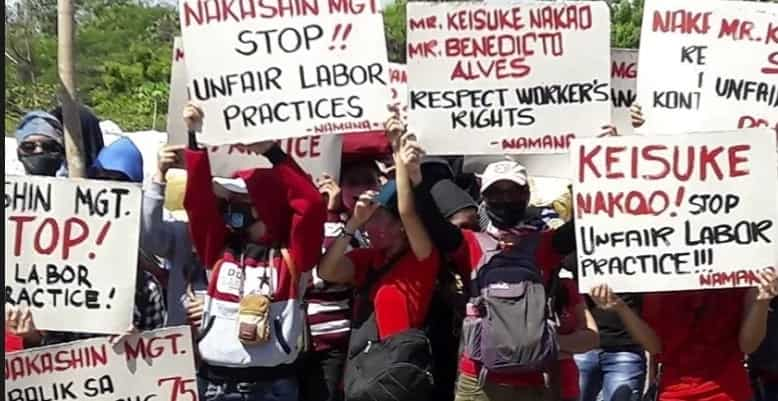 "We are finalizing the documents and will submit papers to the Department of Labor and Employment anytime," Keisuke Nakao, President of Nakashin, told the media in an interview, adding that the business lost Php. 140 million since the Kilusang Mayo Uno (KMU) and the agency workers constructed a barricade closing the working area in May 26.
The company had numerous regular employees who held technical and important positions, but it also contracted two (2) agencies, Workstation and DBS Advance Concept, for the services of an estimate of 300 workers.
After some time, Nikashin decided not to renew its contract with the two agencies when its contractual workers grumbled because of salary delays and other similar complaints. The company contracted with a new agency, but their contract is premised upon the condition that the new agency would absorb the previously hired workers of the two agencies so they will not lose their jobs.
READ ALSO: Dominguez to BOC officials: Stop corruption
Although 240 workers chose to continue giving their services to the company under the new agency, 75 workers protested against Nikashin and demanded to be reinstated and regularized.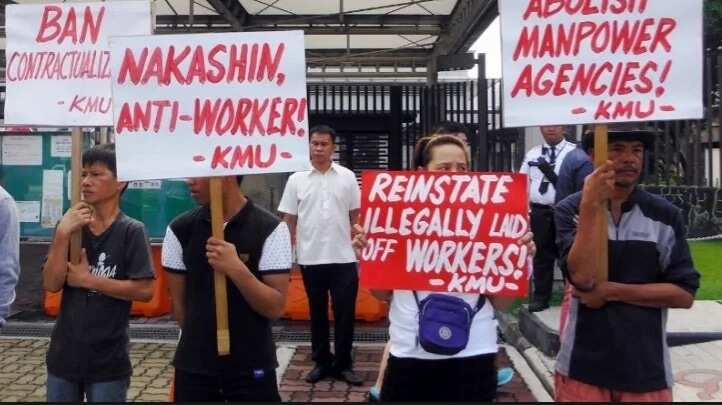 "But they are not Nakashin's workers. They should address their complaints to the agencies where they used to work before," Nakao said.
It is to be noted that the KMU and some of the 75 workers who constructed barricades in the company premises, making it impossible for anyone to neither enter nor exit the area, have not filed any legal case before the Department of Labor and Employment (DOLE) and National Labor Relation Commission (NLRC).
READ ALSO: Duterte names DTI, DOT, DOH secretaries
Vice Mayor Paulo Duterte attempted to mediate between Nakashin and the workers and urged the company to continue its operations, but to no avail. Nakao said that Nikashi had suffered so much losses.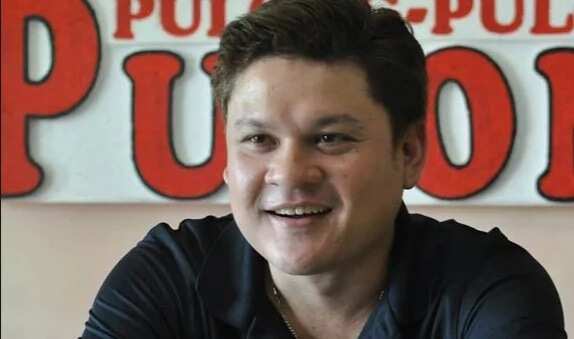 Mayor Sara Duterte and Vice Mayor Paulo Duterte firmly stood on their belief that the construction of the barricade is illegal, taking into consideration that the workers are merely contractual workers of Nakashin and are employees of the agencies.
"There is no union, no legal strike not even employer-employee relationships between the agency and laid-off workers,"  Duterte said.
RELATED: Sex workers are cared for, not condemned by Duterte
Source: KAMI.com.gh