Taiwan eyes stronger ties with Philippines
With the incoming administration of President-elect Rodrigo Duterte, Taiwan is looking forward to a better bilateral relationship with the Philippines.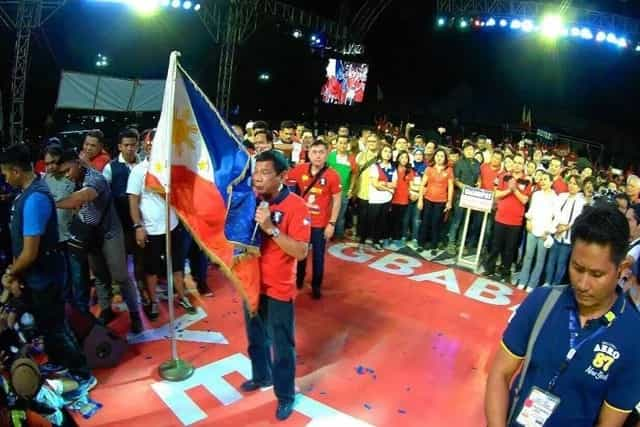 "I'm sure that with your incoming government, the bilateral relationship between the Philippines and Taiwan will grow from strength to strength," Gary Song-Huann Lin, the representative of Taiwan in the Philippines, said in a chance interview on Tuesday.
According to Lin, Manila is the most significant partner of Taipei in the entire region with its new "southbound policy" that seeks to promote collaboration among Southeast Asian countries with matters concerning tourism, investments, culture, education, human resources and agriculture.
"The Philippines will be our most important partner in the ASEAN region. The Philippines will be the forefront and gateway of Taiwan investors (in the) ASEAN region," Lin noted.
Duterte has visited Taiwan for numerous times and as Lin put it, the future president "has a very deep understanding" of the country's economy. With this, Taiwan is expecting a stronger tie up with the Philippines in several areas like trade and investment, aquaculture, fishery, education and tourism.
Lin, who is a friend of Duterte, expressed his intent to partner with the new Philippine government under the latter.
"The Philippines is one of the fast growing economies. You have restored the glory of your past achievements. Right now, your market is one of the biggest ASEAN (Association of Southeast Asian Nations) markets. Your population of 100 million people is very young," he stated.
Lin also cited how Taiwan's economy took benefit from Filipinos working overseas.
"There are more than 120,000 Filipinos right now working in Taiwan (and are) making great contribution towards the development of our economy and the enhancement of our ICT (information and communications technology) industry," the Taiwan representative indicated.
Furthermore, Lin also said that Taiwan is open to help with Duterte's battle against criminality and illegal drugs.
"Taiwan and the Philippines have already worked together for many many years. We would like to assure our Philippine friends that Taiwan will continue to work with your government to combat cross-border crime, drugs and human trafficking," he shared.
RELATED: Who will be Duterte's First Lady?
Source: KAMI.com.gh