12 Kapamilya actresses who are fit to be the next DARNA
Who will be the perfect fit to be the new "Darna"?
It was announced back in 2013 that a new "Darna" movie is in the making. The new movie will be a project under ABS-CBN since they have gotten the rights from Mars Ravelo.
The last two Darna characters came from GMA 7: Angel Locsin in 2005 and Marian Rivera in 2009.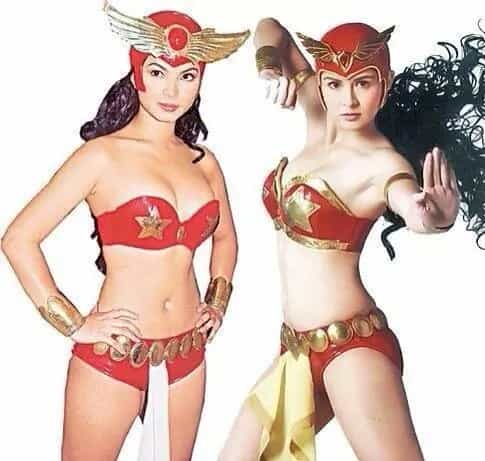 It has been announced that the movie would be released this year as seen from the movie previews late last year. In the preview, the new "Darna" wasn't revealed.
In anticipation of the movie and its actual release date, we have come up with a list of actresses who could play the famous Darna in the new movie.
1. Ritz Azul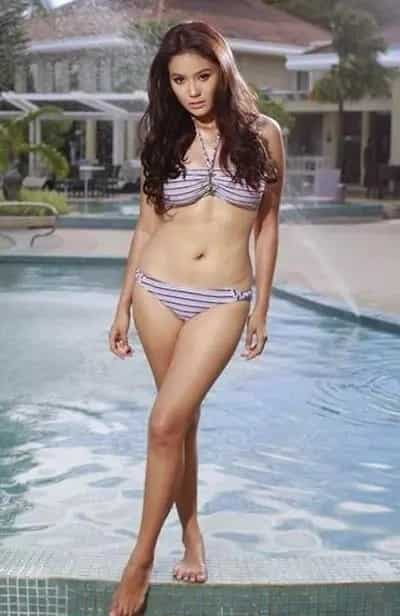 Kapamilya newbie Ritz Azul proved that she's a tough chick when she was a guest in FPJ's Ang Probinsyano. Ritz showcased her acting chops despite not having formal acting training. The writer Ricky Lo claimed that she has been currently undergoing training for the role.
2. Sarah Lahbati
Actress Sarah Lahbati is a villain named Tiradora in My Super D. She fights the protagonist in that show with her tiny tirador. Being exposed to the superhero scene, Sarah may have the chance on being the next Darna. She shoots explosive stones in My Super D, but hopefully she'll soon swallow one stone and scream "Darna!"    
3. Kim Chiu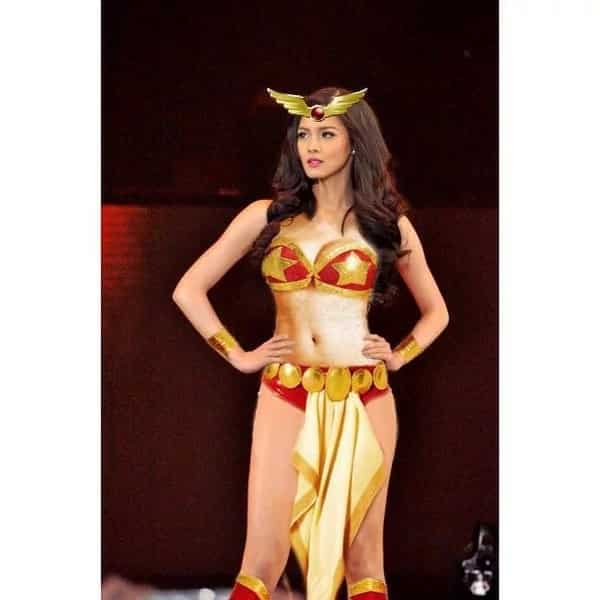 Wanna see a Filipino-Chinese Darna? Kim Chiu is the right girl for that! She has come a long way from being a winner in Pinoy Big Brother. Throughout the years, her acting skills have improved tremendously with movie hits and teleserye hits. Can you imagine her being the famed heroine? Here's a video to help you visualize:
4. Andi Eigenmann  
There is nowhere to go but up for Andi Eigenmann, after garnering International attention for being one of the best dressed in Cannes and meeting foreign actors. Andi can only soar high from now on, and perhaps she'll soar high in a red costume? Just imagine her glowing skin with freckles flying across our skies.
5. Julia Montes
If there will ever be a Black Darna character in the upcoming movie, Julia Montes is perfect for that role. She has shown us that she can do both sides of the coin with afternoon drama series Doble Kara. Julia can be both the good Darna and the bad one.      
6. Nadine Lustre   
My dream role for Nadine is DARNA! #OTWOLConfession pic.twitter.com/FTrtxn4y5d — Seattle'sBest (@LoveTechnician1) October 21, 2015
Nadine Lustre's career skyrocketed after her show On The Wings Of Love with boyfriend James Reid soared high in ratings. Now, will the young actress' career fly even further bearing the iconic red and gold Darna costume? According to ABS-CBN's poll last year, Nadine got "ABS-CBN's poll last year, Nadine got "nearly half of the total votes."
7. Liza Soberano
According to director Erik Matti, Liza Soberano has got the look down. Her body and her youthful face will definitely be a match to Darna's aesthetics. The actress also welcomes the idea of being the next iconic superhero. Given the chance, do you think this young and fresh-faced actress is ready for this next big role?    
8. Christine Reyes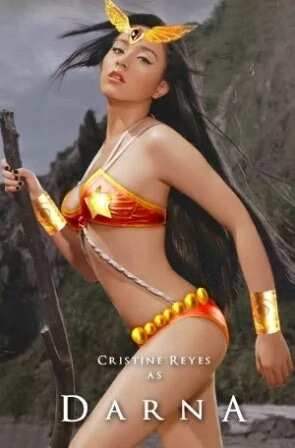 Week after week, we have seen Christine Reyes battle it out sampalan style with her enemies in Tubig At Langis. With her strength, beauty, and body, Christine can definitely fill in the shoes of all the wonderful Filipina heroines before her.    
9. Ellen Adarna  
Ellen was born for this role! Her last name even has Darna in it! Ellen can definitely play the naïve and innocent Narda character and transform into the strong and brave Darna! Plus this actress is quite comfortable in wearing bikinis only.
10. Coleen Garcia
Coleen Garcia's abs just says it all! She's a strong independent woman who can kick anyone in her way. The Kapamilya star said that she's putting off marrying boyfriend Billy Crawford because she has to fulfill some of her dreams first. Can this be what she's referring to?  
11. Jessy Mendiola  
Jessy Mendiola has shown the people that she's beautiful, smart, and voluptuous; she also has a heart. She has served an inspiration to girls who are struggling with self-acceptance and confidence. This girl deserves to be the next superhero because she is a true hero to many.
12. Angel Locsin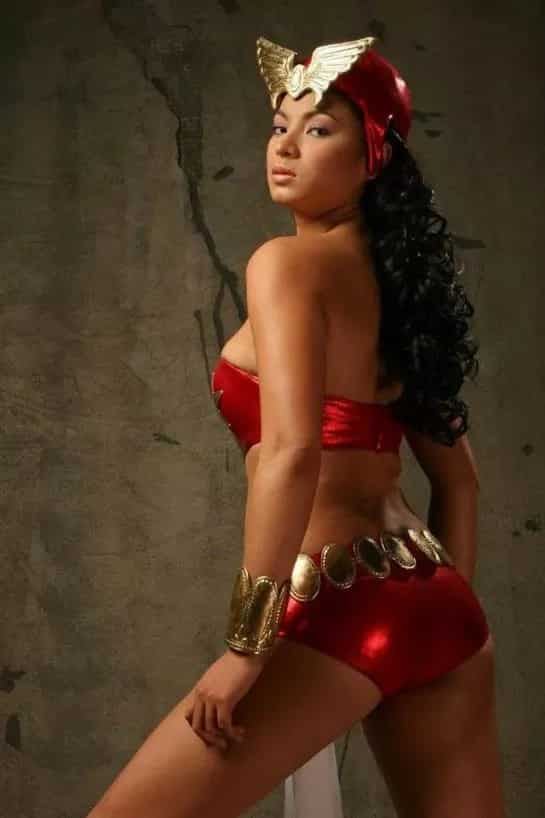 There is no one better to play the role of Darna but Angel Locsin herself. She has announced that her spine was damaged late last year. Hopefully she's able to pull through with her condition so she can wear her iconic outfit once again.
RELATED: 12 most adorable celebrity babies you have to see!
Source: KAMI.com.gh