Metro Manila implements 'Oplan Rody'
The police forces of Las Piñas City, Pasay City, Manila City, Mandaluyong City and Caloocan City started to implement a strict curfew ordinance.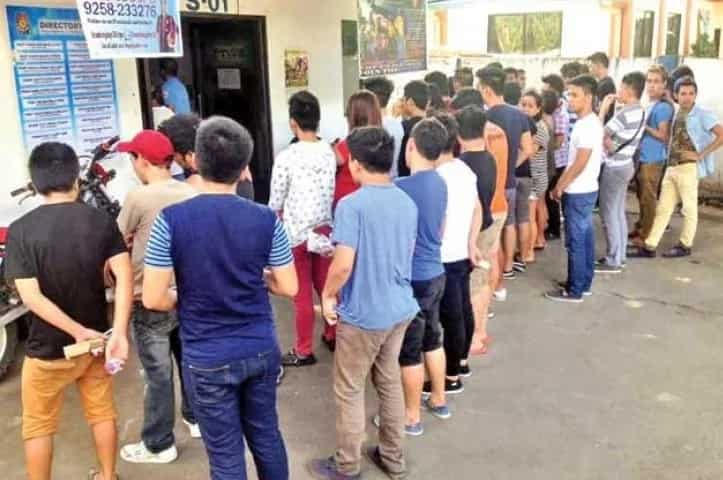 The said regulation prohibits minors to go outside of their houses beyond 10 pm, residents to drink liquor in public spots and men to go shirtless in the streets.
Dubbed as "Oplan Rody", the ordinance aims to protect minors, lessen criminal activity and promote a safer and more decent city for the citizens.
According to Las Piñas police chief Senior Supt. Jemar Modequillo, "Rody" stands for "Rid the Streets of Drinkers and Youths" and it also refers to the crime-busting President-elect Rodrigo "Rody" Duterte.
Since last week, police have already started rounding up minors who break the curfew hours, men drinking liquor or going shirtless in the streets.
On Friday last week, the Las Piñas City police were able to bring in 57 minors, 23 drunk men and 16 shirtless violators.
"We had no intention to jail them. Those were minor arrests that's why we just made them do push-ups," the police chief explained.
Since Monday, the Pasay City police have already rounded up approximately 200 minors from Libertad, Buendia, Baclaran, Maricaban, Taft and Villamor for violating the 10 p.m. curfew
In Pasay City, first-time violators are only given a warning. "Those we caught this week, we just gave a warning to the parents and let them go," Pasay City local police chief Senior Supt. Joel Doria said.
However, second-timers are ordered to perform community service while third-time offenders must pay a P500 fine.
In Manila, about 50 people were rounded up by the police since last week due to drinking in public areas, with a third of them still minors.
In Mandaluyong, 58 minors below the age of 15 were rounded up on Monday due to curfew violations.
In Caloocan City, the police arrested 18 men for going shirtless in the streets. However, the penalty for violating the ordinance is more severe in Caloocan City.
"In other cities, offices make the offenders do push-ups; here in Caloocan, we jail them," SPO4 Joel Montebon said. The local police chief explained that the officers want the residents to know that these violations are taken seriously in the city.
RELATED: Is your place in the list of flood-prone areas? Check this out!
Source: KAMI.com.gh