Teddy Locsin Jr. On Guidicelli's Italian Portrayal: Pathetic
HIGHLIGHT: "I must say that the actor mimicking an Italian is pathetic."
This is what anchor and commentarist Teddy Locsin Jr. thinks of actor Matteo Guidicelli's manner of speaking -and hair style- portraying his character for primetime soap, Dolce Amore.
Former congressman and TEDitorial host Teddyboy Locsin Jr., said in series of tweets that Matteo Guidicelli's Italian accent is "pathetic." Guidicelli, plays the role of Giancarlo Lucas in ABS CBN's latest hit offering, Dolce Amore.
In reply to veteran political journalist Lynda Jumilla's tweet, Locsin did not seem to know Guidicelli's name, and commented that the faux accent does not bring justice to a real Italian.
A Twitter user tried to debate.
Locsin said his wife's cousin is pure Italian.
Another user wondered how fake it could sound to Locsin, when Guidicelli is a half-Italian.
In a report by Philippine Star, Guidicelli said that Italian actor-director Ruben Maria Soriquez who play Roberto Marchesa (Liza Soberano's father and husband of Cherrie Gil), helps all of the Pinoy actors in their grammar mistakes. Guidicelli in the same report also said, "Yeah, I can speak (in Italian) pero tama lang naman (Yeah I can speak just enough Italian)."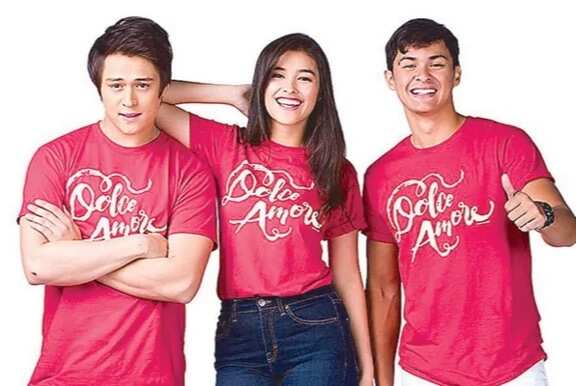 Guidicelli was born to an Italian dad Gianluca and Filipina mom Glenna Fernan. According to the actor, his role as Giancarlo Lucas, is special for him.
  "I lost my grandfather last year. His dream for me was to do a film in Italy and sabi ko kay Lolo  parang it's not gonna happen. Pero nangyari at 'yun kumbaga this role, is very close to my heart (I lost my Lolo last year. His dream for me was to do a film in Italy and I told my grandfather when he was still alive that I think it's not gonna happen. But it did, that is why the role is very close to my heart)."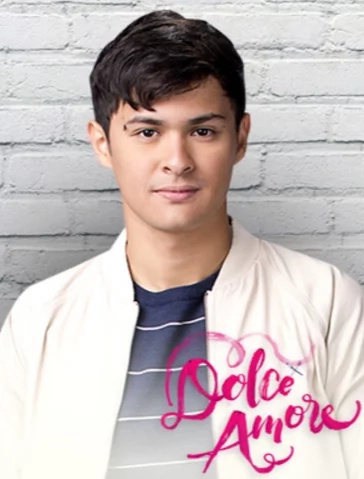 Meanwhile, even the hairstyle of Guidicelli did not escape Locsin. He tweeted that it would have been better if he applies hair pomade. Although a fan thinks it's too old-school.
Guidicelli, replied to Locsin and expressed gratitude even if his fans did not sit well with the criticisms.

Recently, Locsin had also earned the ire of some netizens and scholars when he tweeted scathing remarks regarding the use of Tagalog in formal debates.
Photo Credits
ABS CBN
Source: KAMI.com.gh