NBI accused of extortion, planting evidence
Last week, an NCR policeman was arrested after allegedly reselling shabu. However, things took a turn when the suspect said that the Anti-Illegal Drugs Division of the National Bureau of Investigation (NBI-AIDD) is guilty of planting evidence, in addition to extortion.
PO2 Jolly Aliangan submitted his counter-affidavit to the Department of Justice (DOJ) on Monday, where he stated the allegations, during the preliminary investigation of the charges accused upon him, his wife Rosalie, and his nephew Jeffrey Gutierrez.
According to Interaksyon, the complaints included in the preliminary investigation include possession of illegal drugs and paraphernalia, illegal possession of firearms and ammunition, and obstruction of justice.
As it turns out, when the NBI team raided Aliangan's residence, authorities were able to seize P6.9 million in cash from a vault in the three-story home in Sampaloc, Manila.
This was in addition to other items found in the vault, including "jewelries, alleged shabu, and several unlicensed firearms," as reported by Interaksyon.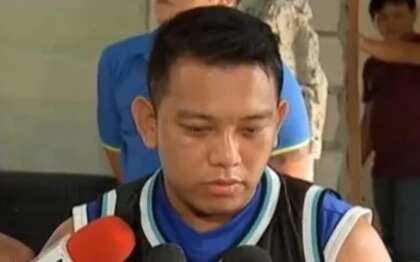 "I was asked by the alleged NBI agents to give them the P6.9 million and they will lift my case and will not implead my wife," Aliangan said. "I answered that that cannot be possible as it is not my money but that of my mother, Maria Lapuz."
Aliangan further claimed that the NBI team did not present him with a search warrant before raiding his home.
"No search warrant was presented to me contrary to the statement of the NBI as they rather swiftly took me into custody and I was handcuffed by the NBI agents in violation of my rights even before the implementation of the search warrant," Aliangan said in the counter-affidavit.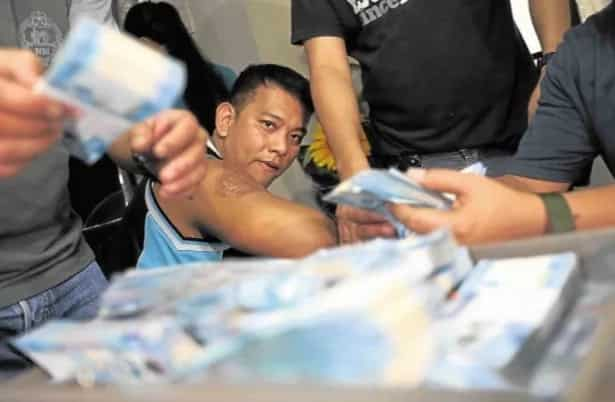 A report from Inquirer.net also takes into account that the NBI officials actually planted the methamphetamine hydrochloride (shabu) in their home.
Aliangan claims that he and his wife were pulled out of their room for a number of minutes. Upon their return, they found media personnel taking photos and videos of illegal drugs allegedly found by the authorities.
The drugs were apparently "truthfully not there when they initially searched [the] bedroom," Aliangan explained.
RELATED: Meet the hottest police officers in the Philippines!
Source: KAMI.com.gh