Prince Stefan breaks his silence on Keanna Reeve's claims
Alleged gay actor Prince Stefan broke his silence on his ongoing feud with actress Keanna Reeves and spoke out against the claims being thrown at him.
Earlier this week, Keanna Reeves dropped a bomb on social media by posting cryptic statuses pertaining to a certain hidden gay male celebrity who verbally assaulted her. She proceeded to explain and rant in a series of videos she posted on her Facebook wall.
Fans have theorized that she must be talking about Prince Stefan who also happened to be with her a few days ago in Korea for a show. It can be noted that Prince Stefan also joined Starstruck, which matches Keanna's description, and that the actor has been rumored gay in 2014, linked to Ian Batherson.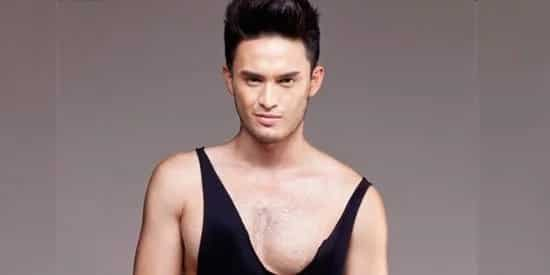 Prince Stefan has somewhat confirmed that the person Keanna is ranting about is him through his social media posts. On Facebook he posted a message regarding the issue:
He also took to reposting the same thoughts on his Instagram account.
Prince claims that Keanna is making up stories about him being arrogant and that he never boasted about being a famous celebrity.
RELATED: Prince does drugs and evades tax – Keanna Reeves
Source: KAMI.com.gh