South China Sea strike patrol visits PH
The USS John Stennis Strike Group - an American carrier group that patrols the South China Sea - has docked in the country for a routine port visit on Friday and Saturday, May 20 and 21.
The United States Embassy in Manila revealed that the USS Stenis will stay in Subic Bay on Friday before moving to Manila on Saturday.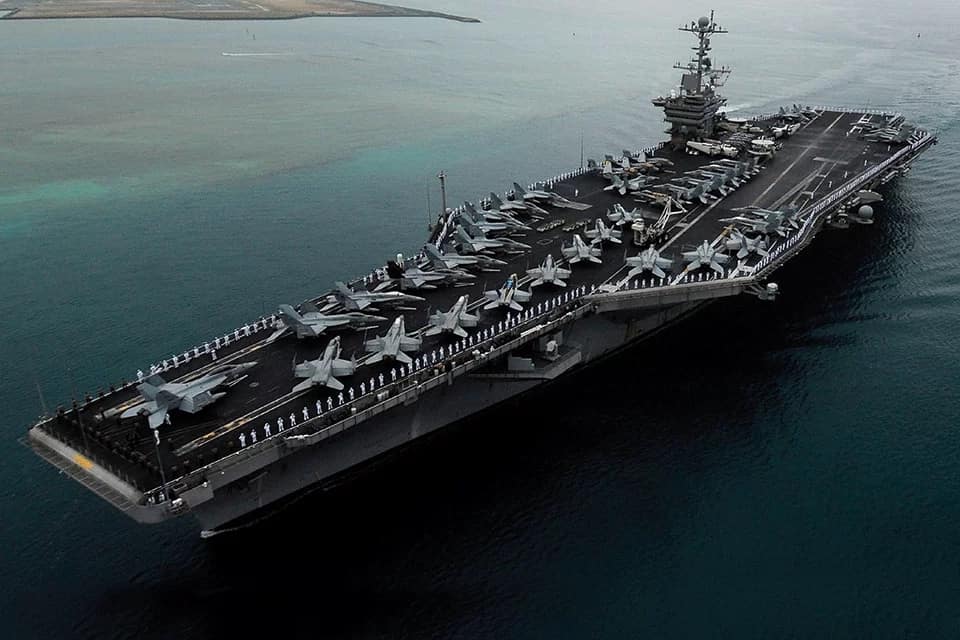 The strike group is composed of USS John C. Stennis (CVN 74) with Carrier Air Wing (CVW) 9 and Destroyer Squadron (DESRON) 21 embarked, guided-missile destroyers USS Stockdale (DDGike 106), USS Chung-Hoon (DDG 93), and USSo William P. Lawrence (DDG 110), and guided- missile cruiser USS Mobile Bay (CG 53).
The visit follows the interception of two Chinese fighter jets and a US military reconnaissance aircraft in a routine patrol in the international airspace above the South China Sea just this week.
Ash Carter, US Defense Secretary, paid the USS Stennis a visit on its patrol last April, while he was in the country.
Rear Adm. Marcus Hitchcock, commander, JCSSG, has said they are excited to get to Manila and Subic Bay. He explains that it is an opportunity for the sailors to bask in the sights and experience the Filipino's trademark hospitality. He also expressed his excitement for the two-day port visit in the Philippines saying, 
The embassy revealed that the strike group participated in the joint Philippine-American Balikatan exercise last month.
Around 8,500 sailors comprise the strike group, and at least 238 have Filipino heritage.
Commanding Officer of USS Stockdale (DDG 106) is among the 238 with Pinoy blood. He was born at the Makati Medical Center, and later moved to the United States as a boy. The embassy said that after serving in the Navy for 23 years, Castillejo is excited to return to his hometown during the port visit.
Another crew member, Logistics Specialist First Class Don Salamero, was born and raised in Daet, Camarines Norte, Bicol Region.
RELATED: Boeing 767 to take on a unique project
Source: KAMI.com.gh