Skusta Clee songs: Top 10 (Videos)
Skuta Clee is a talented Filipino rapper, songwriter, singer, and seasonal actor. His catchy street anthem songs continue to top the music charts in Philipines, making him a popular musician. As a solo artist, his songs have gone viral through the internet, with millions of views on both lyrical and official videos.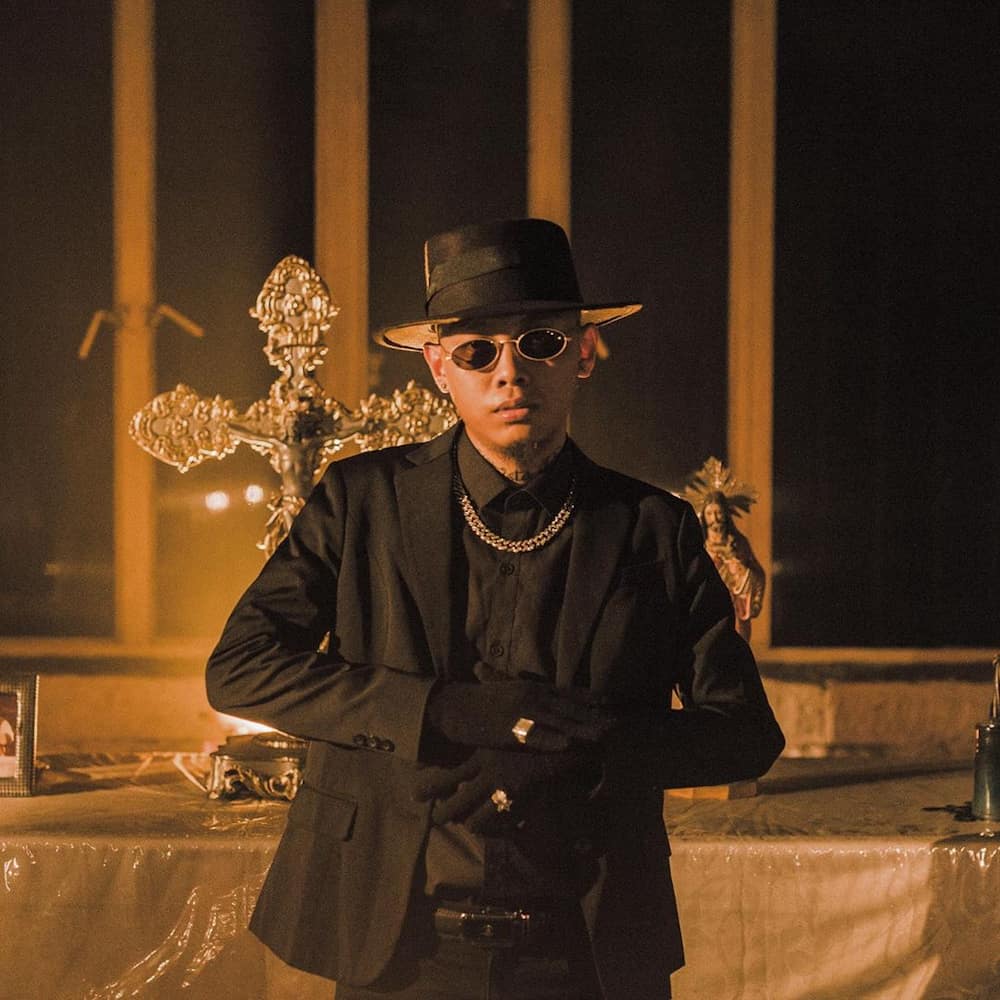 When talking about the best hip-hop artist in Philipines, Skusta Clee's name rises above the rest as one of the most influential rappers. His controversial nature always has him as a trending topic, as he is considered to be the first hip-hop artist to start a trap music movement in Philipines. Skuta Clee songs cover numerous themes such as love, street life, regret, among others.
Skuta Clee songs are easily accessible through numerous international music platforms. The songs' high demand has placed him on the limelight with most of his hit songs gathering millions of views and downloads. A good example is"need you Skusta Clee lyrics" video that has over 11 million views. He is also a member of the hiphop group Ex Battalion that has popular songs.
Below is a list of the best top ten songs from the artist with their lyrical videos.
1. Zebbiana
Zebbiana video is one of the greatest songs by Skuta Clee in 2019 that has achieved over 82.9 million views on its YouTube lyric video. The song was released on 19th July 2019 by P*nty Droppaz League music label, making it one of the top songs in the country. According to Spotify, it appears at the top 10 of Philippine's top 50 songs.
As one of the most played love songs, Zebbian lyrics talk about a lover remembering the good times that he had with her girlfriend. Even though they are apart, he says that he hates her for leaving him and that deep down, he loves her more. He concludes by saying, "Even if you are no longer with me, with me, Promise I still pray for you, I'll still pray for you, oh."
READ ALSO: Zeinab Harake's appearance on 'Wowowin' resurfaces on social media
2. Sa Susunod Na Lang
From the start, the autistic guitar playing will set you in the right mood for Skuta's beautiful vocals. The song Sa Susunod Na Lang is a love song where Clee sings about a woman that he loves but is never ready to be with him. He says that "I don't want to force you if you are not ready," and that his love is patient enough that he has no option but to wait. The song infuses a wonderful guitar stringing and smooth beats for that mellow yet fantastic R&B flavor. The lyrical video has over 38.4 million views on YouTube.
3. Pauwi Naku
Skusta features the talented rappers Flow G Yuri Dope in Paw Naku. The song starts with a grand piano play followed by a bass-heavy trap beat that well mixes with the great vocals. Pauwi Nako means, "I am coming home." The lyrics talk about going back to a loved one who has patiently been waiting for his lover. This is a perfect love song to dedicate to a distant lover. The lyrical video has over 92.2 million views.
4. Dyosa
Dyosa is an excellent song with piano keys mixed with violin and great trap beats. The title "Dyosa" means "goddess." He talks about how he has been looking for the right girl and is lucky to find a goddess. Dyosa is the type of flirty song that you can dedicate to appreciate your loved one. The lyrical video has over 2.5 million views.
5. Inlove With That B*tch
This is a perfect dance hip hop song, the best selection for clubbing and parties. In the song, he talks about being in love with a lady and flirts how he wants to buy expensive things, dance with her, and take her home. The beats and lyrics match the famous Kid Ink and Chris Brown song "Main Chick" and "Loyal."The video has 3.8 million views while the lyrics video has 39K views.
6. Nobela
If you are a fan of acoustic music, then the dominant guitar on Nobela will blow your mind. In this song, the artist talks to his lover, telling her to smile even tho his leaving makes her hurt. He promises that he will return and sing for her and begs her to smile for him. As an acoustic song, it has had numerous musicians making covers, with the leading video having over 10.1 million views.
7. Sorry Girl
The song by JNSKE featuring Skusta and O.C Dawgs is a players' anthem. The chorus says that he is sorry to the girl, she has the patience of loving him, but, "I don't know how to be content with one," and will continue being a player. The beat is more of a slow hip hop jam with great melodies from all the featured artists.
8. No Games
No Games is the type of song that you can dedicate to that one beautiful lady who always gives you mixed signals. From the video, the artist tries to approach a girl, but she keeps on smiling yet walking away. This makes the boy unsure and telling her not to play games with his heart. The official video has over 3.7 million views.
9. Dahan
This is a piece of amazing acoustic music where Clee sings to the beautiful guitar music. Dahan lyrics talk about a love that is ending slowly. Clee's live video, while singing this song, has over 1.1 million YouTube views. Dahan is a sad song that you can dedicate to someone who has just broken up.
10. Akala Ko Nung Una
To sum up our top 10 list, its "Akala Ko Nung Una, that stands for "I Though at First." The video is captivating with a smooth beat to jam to be it at home or clubbing. The song brings together O.C. Dawgs, who feature Future Thug. Its video has over 49 million views and counting.
With Zebbiana being the top 2019 Skusta Clee song, with 82.9 million views on YouTube, it proves that Clee has a significant influence in the Philippine music industry. As a hip-hop and trap musician, his songs are captivating and catchy. With love being the prevalent theme in most of his songs, Clee has become popular among Filipino teenagers and youths. We continue to embrace his great songs and look forward to new projects from the father of the Pinoy trap and hip-hop music.
READ ALSO: Ex Battalion members profile: real names, age, birthday, songs
Source: KAMI.com.gh