Singer at batang tinulungan niya 22 years ago, muling nagkita sa concert niya
- Richie Jen could not believe his eyes when the baby he saved two decades ago attended his concert
- During one of his concerts in Shenyang, Richie managed to reconnect with a baby he had saved back in 2001
- The baby, who was now all grown up, attended the concert and retold the story to everyone
- According to Lin Shan, if it weren't for Richie's help, she would not be standing in his concert
Richie Jen could not believe his eyes when the baby he saved two decades ago managed to attend one of his recent concerts in Shenyang, Liaoning.
At the concert, one of the attendees, Lin Shan, was given the opportunity to talk to the Taiwanese singer about how he saved her life before.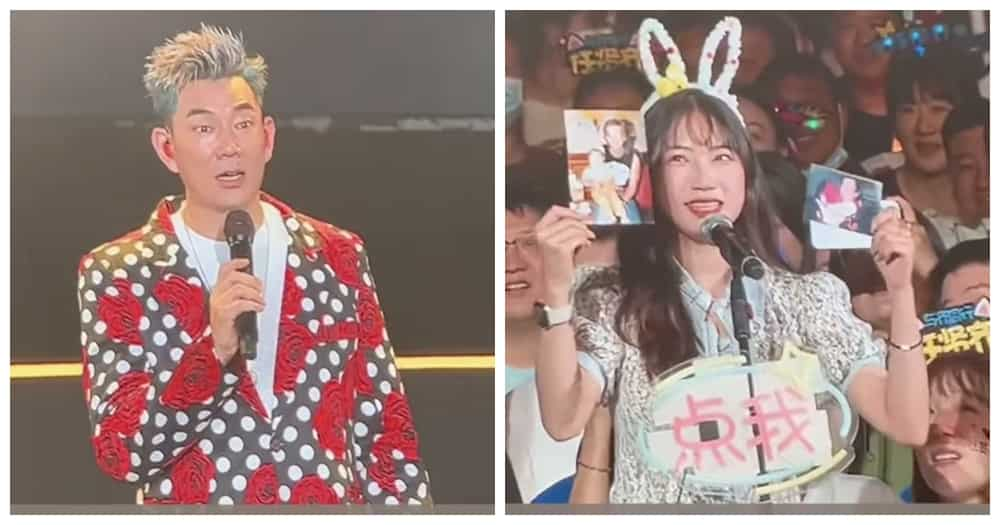 "Uncle Richi, hello. My name is Lin Shan. I'm 23 years old, but I have known you for 22 years, and you held me in your arms when I was a baby," she began.
According to Lin, back in 2001, when she was just one year old, she was suffering from congenital heart disease.
Richie eventually saw her family's story in a newspaper and decided to donate 30,000 yuan (Php 234,407) to them.
"I don't know if you remember me, but I have always remembered you for 23 years. In 2001, when I was 1 year old, I had congenital heart disease, and my family couldn't save me due to a poor financial situation. It was you, on your way to Shenyang for a concert, who read my story in a newspaper and donated 30,000 yuan to me so that I could receive surgery," she said.
By the end of the video, Lin added, "It is because of your help that I can stand here healthily."
Watch the video below:
Richi Jen, or Richie Jen Hsien-chi, is a Taiwanese singer and actor who was born in Tianzhong Township, Changhua County. He is married to Tina Chen, a former fashion designer, with whom he has two children.
As previously reported by KAMI, Lea Dumortier, a French-Taiwanese teenager, has been getting a lot of attention from Pinoys lately. She has an uncanny resemblance to Kapuso Queen Marian Rivera. The teen started to notice that she gets a lot of Marian Rivera comments. Even when Lea and Marian are wearing masks, they could still pass off as sisters, even twins.
Meanwhile, a Taiwan-based news website has claimed that the China-made Sinopharm vaccine has 73 side effects. Aside from these allegations, it also stated that the said vaccine is the "most unsafe in the world." Philippine health experts weighed in on the assertions of the Taiwan news website and said that the conclusions can only be made through scientific data.
Source: KAMI.com.gh