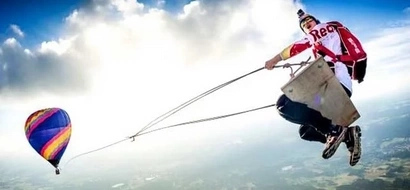 Red Bull dare devils set a new world record by swinging from the largest swing attached to a hot air baloon. Watch the adrenaline fueled video on kami!
Crazy adrenaline junkies swing on a 125meter swing from a hot air balloon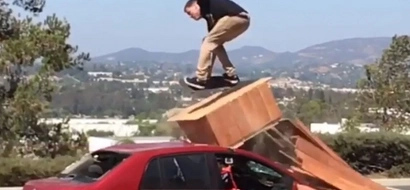 Infamous Jackass SteveO breaks both his legs attempting to perform an incredibly difficult skateboarding stunt Watch his stunt go wrong on kamicomph
Jackass's Steve-O breaks both his legs in this failed skateboard stunt
Angelina Doroshenkova aka Ally Breelsen law student turned pornstar went sky diving absolutely naked Watch the amazing video of her stunt on kamicomph
Watch a video of this daredevil pornstar sky diving absolutely naked!