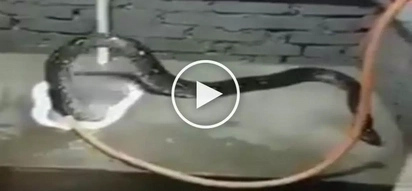 A scary video clip showing a group of Asians panicking after they found a giant deadly snake slithering its way out of a toilet inside a house has gone viral.
Nakakatakot na ahas! Scared Asians freak out after deadly giant snake came out of the toilet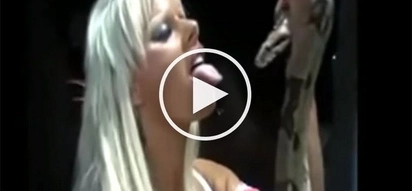 This model was having a great time posing for the camera with a snake. Little did she know she'd be killing the snake after it bit into her silicon implant!
Patay talaga... yung ahas! Snake dies after biting model's oversized silicon-implant breast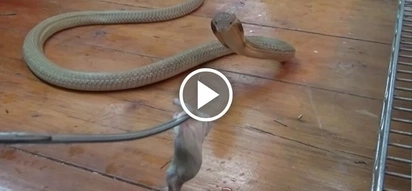 This Youtube video captures a King Cobras feeding time It goes into a rampage as it attacks its food and even lashes at its owner Watch the video here
Watch this horrifying video of a King Cobra's snack time!