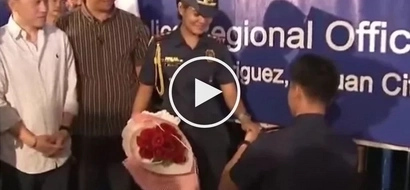 Netizens were gushing over the sweet proposal of a police to is girlfriend for more than 5 years in front of President Rodrigo Duterte and the police body.
Ang sweet! Netizens felt "kilig" over cop's sweet proposal in front of Duterte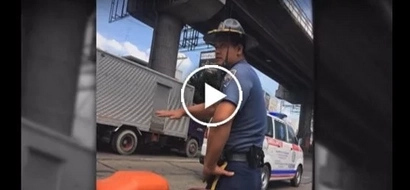 Raps were filed against an officer of the PNP Highway Patrol Group after he was caught slapping and cursing a motorist who passed by EDSA Megamall Northbound.
Walang respeto! Cop caught on dash camera slapping motorist on EDSA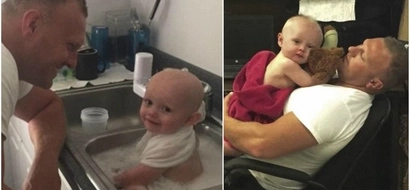 American policemen saved a baby covered in vomit in the backseat of his drunk mothers car
What these valiant cops did with a toddler after saving him from his drunk mom's vomit will make you proud!