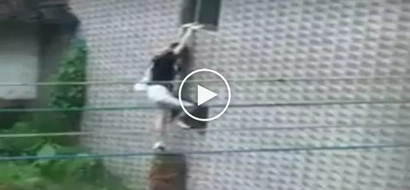 A video allegedly showing a drunk Pinay trying to sneak into her room on the second floor after partying all night and then getting into an accident went viral.
Pumalpak ang dalagita! Drunk Pinay suffers brutal accident while sneaking into room after night party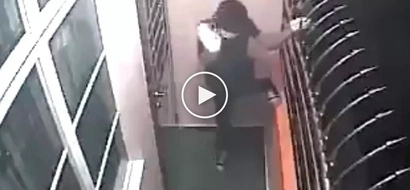 A scary but funny CCTV footage showing an inexperienced Filipino thief suffering an embarrassing epic fail while burglarizing a home with his team went viral.
Pumalpak si kuya! Clumsy Pinoy thief's hilarious epic fail during burglary caught on CCTV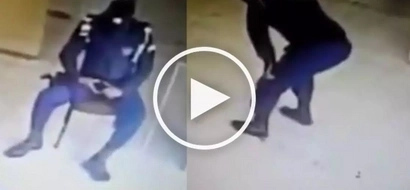 CCTV footage of a security guard accidentally shooting himself while inspecting his gun had gone viral
Clumsy Pinoy security guard playing with his gun brutally shoots himself