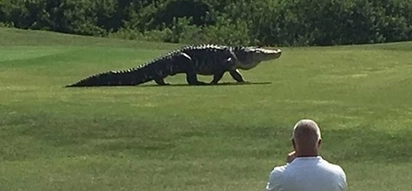 You're a lucky one if you had never met a live gator in your life, but this footage right here is really spine-chilling. The reptile was walking like a boss.
Godzilla-sized alligator is not what you expect to see on a golf field, right?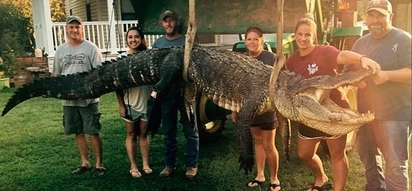 The monster is nearly meters and over kilograms
Record-breaking alligator caught by a female hunter is really a terrifying behemoth!