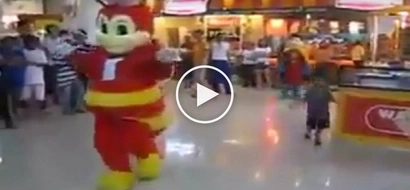 The Filipino online community is going nuts over an entertaining video of a Jollibee mascot and a Shakey's mascot having an intense dance battle inside a mall.
Bida ang saya! Netizens go crazy over epic dance battle in mall between Jollibee and Shakey's mascots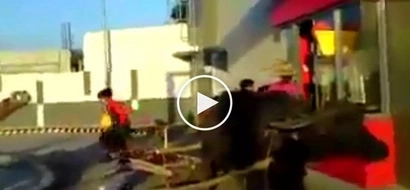 A funny video clip showing a group of hungry Filipinos ordering food at the new Jollibee's drive-thru at Teresa, Rizal has swept the online community.
Hilarious video shows hungry Pinoys riding carabao ordering food at Jollibee's drive-thru