Cleveland Cavaliers get 2-0 lead against Atlanta Hawks in Eastern Conference Semis
The Cleveland Cavaliers set an NBA record of 25 three-pointers in their 123-98 dominant win against the Atlanta Hawks in Game 2 of the Eastern Conference semifinals on Wednesday night (Thursday, Manila time). They lead the series with two games to nil.
A total of ten Cavaliers converted from downtown, led by JR Smith's seven triples. Smith has an average shooting clip of 58.2% from rainbow country. LeBron James and Kyrie Irving had four each. Kevin Love, Matthew Dellavedova, and Dahntay Jones also contributed some shots.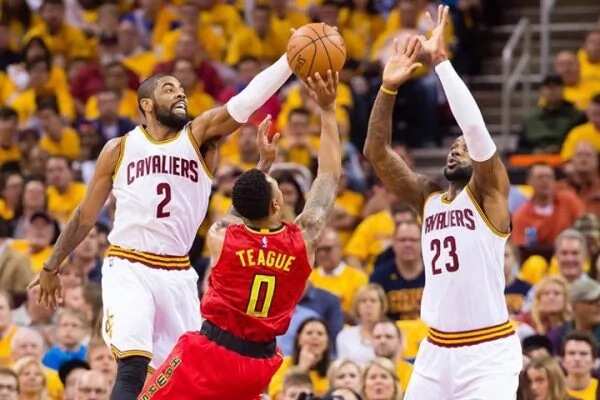 The Cavs made 18 treys in the first half alone, eclipsing Golden State's record of 12 3-pointers in a half and 21 overall.
The Hawks barely offered resistance against the Cavs. They trailed by 15 in the first quarter when Cleveland made seven consecutive triples. The onslaught continued in the second quarter as the Cavs fired 10 more treys. James and Irving were particularly aggressive in driving down the lane and kicking out the ball to their teammates for an open three.
James led Cleveland with 27 points. He sat out in the fourth quarter as his team was on its way to a rout. Smith contributed 23 points, Irving finished with 19, and Love had 11 markers.
Paul Millsap scored 16 points and Jeff Teague added 14 for Atlanta. The Hawks will try to avoid a 3-0 hole against the Cavs on Friday's Game 3 at Atlanta.
Source: KAMI.com.gh