Young gold medalist cries at finish line for father who died the night before the race
- Olympian Mary Joy Tabal won her 5th MILO Marathon Queen title
- The 2017 Southeast Asian Games gold medalist finished the race with a time of 2:58:01
- The young runner is grieving the death of his father who died on the eve of the race
Mary Joy Tabal had an emotional moment at the finish line of the 41st National MILO Marathon on Sunday in Cebu City.
The 28-year-old athlete broke her own record by winning her 5th consecutive race in the MILO Marathon.
However, as Tabal crossed the finish line, she burst into tears for the loss of her father.
KAMI found this information on ABS-CBN News.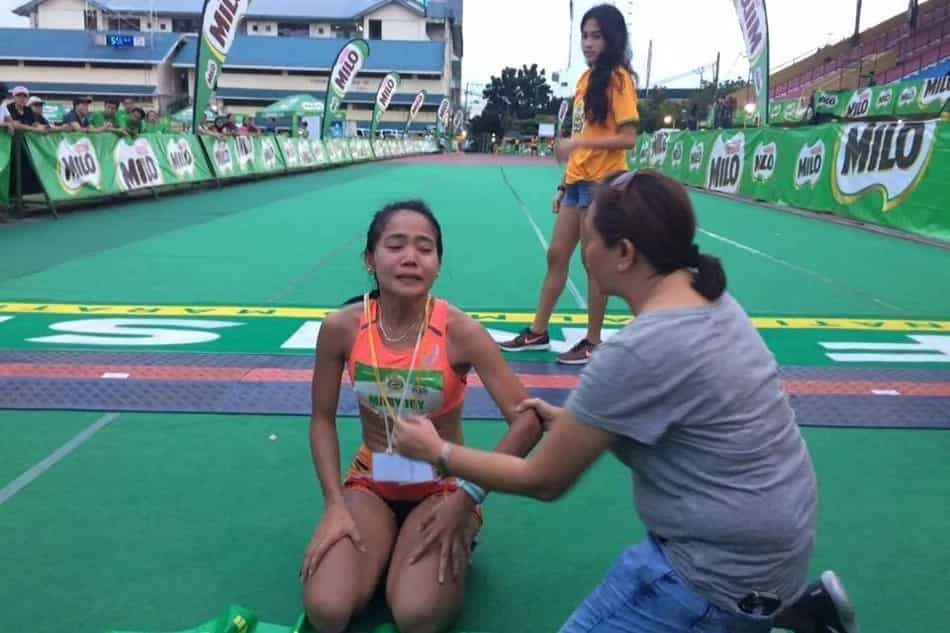 Her coach, Philip Dueñas, admitted that Tabal ran at a slower pace because she is grieving. Tabal completed the race in 2 hours 58 minutes and 1 second.
Tabal's record last year, and her personal best, is 2 hours 47 minutes and 49 seconds.
Nevertheless, the Cebu native proved her strength as she still bested other competitors despite her emotional condition.
Tabal's experience in the MILO Marathon has opened doors for Tabal. Last year, she became the first Filipina to compete in the women's marathon of the 2016 Olympic Games.
She has also competed in the Paris Marathon, LA Marathon, and the Boston Marathon.
Source: KAMI.com.gh