Guy Suffers Horrific ANKLE BREAK In Skateboard Accident
The video of a large guy falling from the skateboard and breaking his ankle was filmed in California and first appeared on LiveLeak before it went viral.
In the dramatic episode two black guys went for skating and the skinny one places his "big bro" in red shorts on the board to push him from the ramp.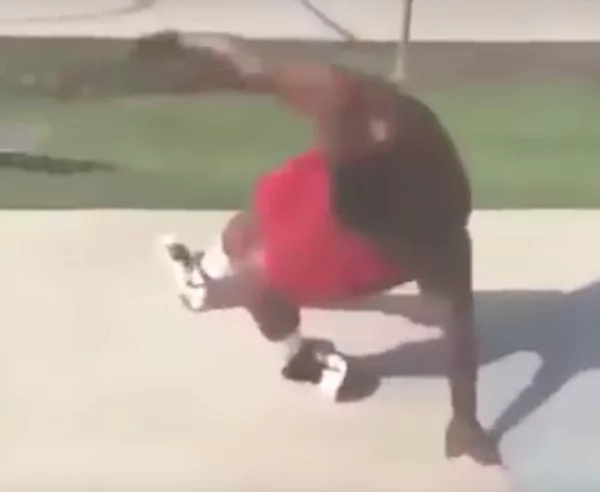 Despite their probable preliminary training it seems that skateboarding does not fit the big guy. He falls down from the board right away. The guy in red shorts has landed on his left feet and broke the ankle. As you can see it already looks unnaturally bound on the first video. Right after the fall, the guy tries to stand up but he falls back again.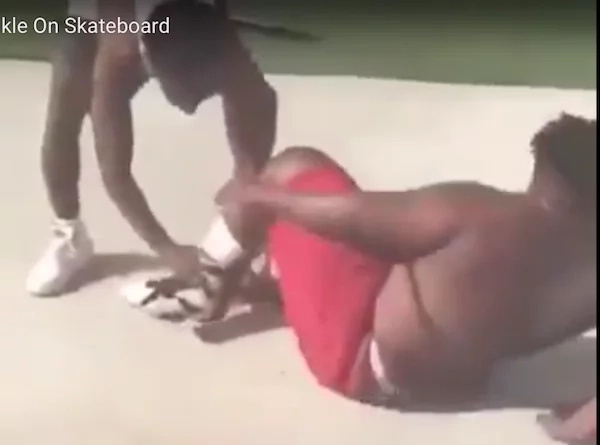 His fellow skater approaches him to help trying to put his broken foot back to the right angle but that only causes pain for the big guy.The girl, who is filming the video, is laughing when she sees the accident but later she realizes how serious it is.
Source: KAMI.com.gh