Tj Perkins becomes Cruiserweight Classic competitor
TJ Perkins gets picked to participate in the Cruiserweight Classic
TJP makes a choice over America or the Philippines, he chooses the Philippines
Once homeless, now a CWC competitor, he inspires perseverance
The Cruiserweight Classic, produced by the WWE, has begun. It has 32 competitive wrestlers ready to gain the winning title. They will give their all and demonstrate their skills in the rings to prove their worth of being in the CWC. Among these 32 wrestlers is no other than TJ Perkins (TJP), American-Filipino wrestler.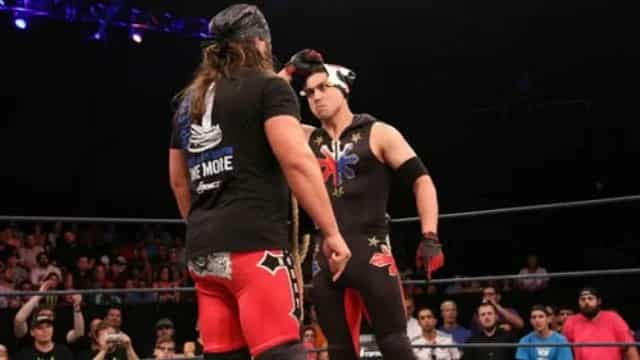 TJP always wanted to wear the Philippine flag, embroidered in his attire, when he competes in the ring. Now he has that chance when he got picked as a participant in the Cruiserweight Classics.
READ ALSO: Ay P@#$ percent &*! 10 Filipino curse words you hear all the time
TJP recounts, "When we showed up for entry in the Cruiserweight Classic, we had physicals, we did some training, we did interviews and things. I had a choice, America or the Philippines basically."
He chose the Philippines saying, "People know I'm from Los Angeles, people know I grew up in America but it's a culture that runs through my family and it's bigger than me, and that's what I wanted to represent. I wanted to represent something that's bigger than me. I wanted Filipino fans to see their flag up there, to see someone that's representing them."
Seeing him makes it look like he has everything figured out. A young wrestler going into the CWC to represent a country that is proud to have him. But this was not always the case. At one point in his life he was homeless. His career was going down hill, yet instead of giving up, he persevered.
READ ALSO: 10 oddest wedding rituals and traditions from around the world
"I just would probably say you have to keep the faith. It's not faith in any one thing, it doesn't necessarily mean you're a person of God or anything like that, but I think its really faith in one's self. Have faith that the answers you're looking for will reveal themselves and that you're gonna ask the right questions for yourself to find those answers," TJP shares his inspirational story.
He continued on pushing and continued on fighting for his dreams and now he represents a country in a gateway to bigger opportunities in the field of wrestling.
When asked about signing full-time with the WWE he says, "I don't know what the future holds. I would hope so."
READ ALSO: Watch this scary video of a dad in a Corvette pulling his son's tooth out!
Though it is not clear if he will be able the win the CWC champion title. One thing is for sure this wont be the last we hear of TJP. - Kami Media
Source: KAMI.com.gh