Comelec on Pacquiao Fight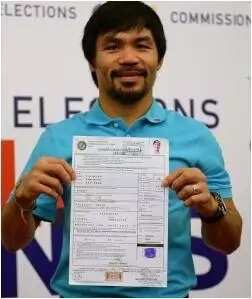 Commission on Elections Chairman Andres Bautista relayed the decision of the Comelec en banc saying that the poll body is currently in no position to stop the broadcast of the boxing match between People's Champ Manny Pacquiao and Timothy Bradley.
The Comelec Chairman enumerated three points as to its decision. First, Mr. Bautista said that there is no formal complaint in accordance with the Comelec's rules and procedures that has been filed yet. Second, he pointed out that the fight has actually not occurred yet. He clarified the statement is still contingent saying that the fight has the possibility of happening but has not happened yet. Hence the third point, that as of the moment, the Comelec believes that there is still no justiciable controversy to stop the broadcast of the said boxing match.
When asked directly whether the Comelec will allow the broadcast of the boxing fight, Mr. Bautista said that the points given speak for themselves and that the Comelec is acting on its quasi-judicial capacity, recognizing the three given features surrounding the controversy. The Comelec is now looking at how things will develop in the next few days or weeks.
The controversy arose when Senatoriable Walden Bello and former Senator Rene Saguisag, raised that with the broadcast of the said match on April 9 will give Manny Pacquiao, who is running for Senator in the upcoming national elections, an unfair media mileage advantage over his rivals.
In the Philippines, Pacquiao's boxing match is normally much-awaited and watched by many of his countrymen, reducing the crime rate during his fight to almost zero. Streets are emptied as people congregate at home and in bars to watch his boxing fights. Some local politicians even sponsor pay-per-view screenings for their constituents. Manny Pacquiao came under fire recently after issuing statements about the LGBT community.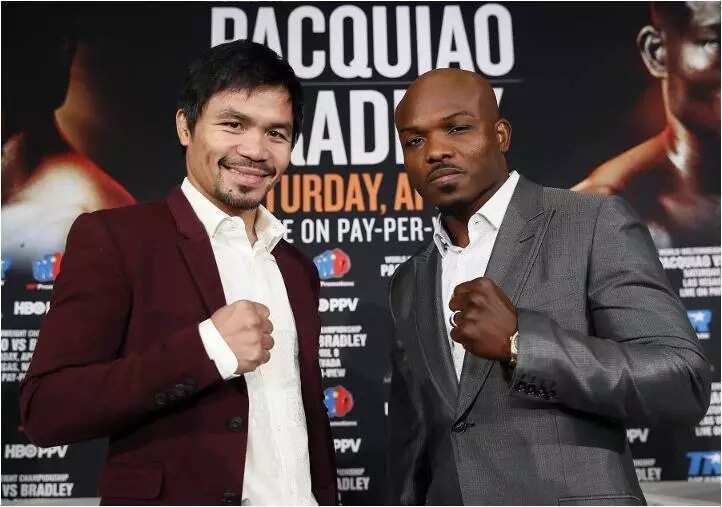 Source: KAMI.com.gh