Last hope for 2nd Pinoy medal lies with Cray
- American- Filipino, Eric Shauwn Cray may be the one of the last hope for Philippines to win another medal
- Taking up his mother's request, Cray will compete for the Philippines instead of America in the 400 meter hurdles
- He is focused and ready to race in August 15 for a medal
The battles for medals continues in Rio De Janeiro, Brazil, as athletes give all they got to secure a position in the top three. With only one medal and a few more days in the Olympics, the hopes for more medals for the Philippines, diminishes.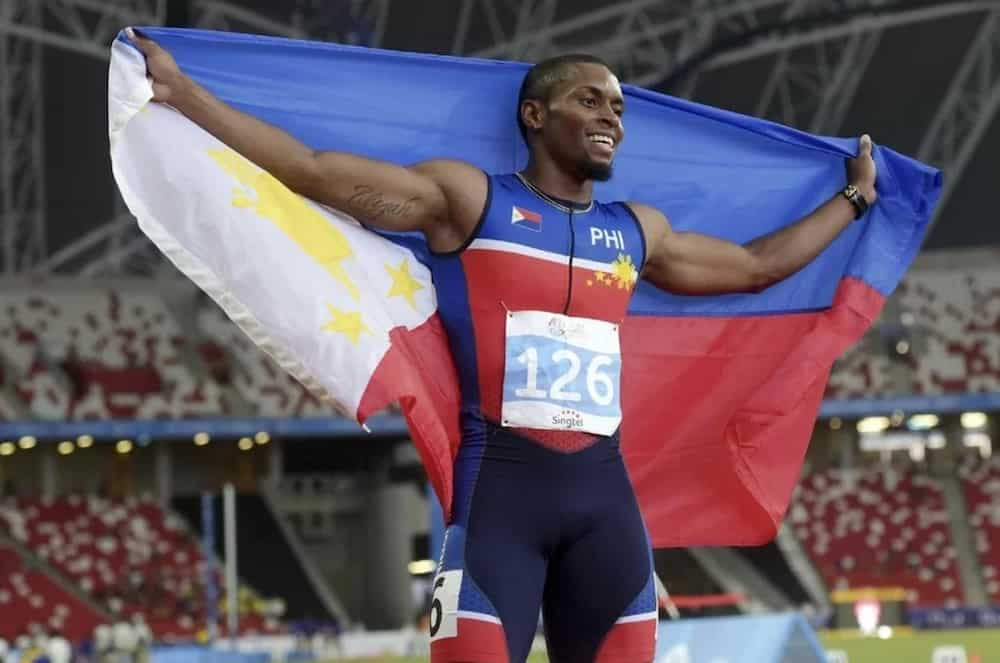 Eric Shauwn Cray, Philippine's athlete for the 400 meter hurdles, gives the Philippines high hopes for one more medal.
READ ALSO: An agreement in 1992 is STOPPING the hero's burial for Marcos from happening!
The American-Filipino athlete was born in Olongapo. He then migrated to El Paso, Texas. Though living in the United States his heart was always for the Philippines.
When his mother asked him to compete for the Philippines instead of America, he readily accepted and became the first athlete to be accepted by the Philippines, for Rio.
Cray said, 'She [his mother] said I would have a chance to change the athletic culture in the Philippines. If I can help, why not?'
READ ALSO: 4 straight wins and 22nd gold medal: Michael Phelps breaks record
Knowing that America is sending strong athletes, Cray took the challenge and will compete for the Philippines. He wishes not only for a spot in the top three, but for a chance to inspire Filipinos and change its "athletic" culture, as his mom hoped.
The 27-year-old athlete said, when asked about his training for the race, that he is practicing to give his best.
He said that he knows his strengths and his opponent's, having gone against them before. He will not let this bother him, and he will focus on the race to come.
 'I also make sure to maintain my focus and be confident about myself. That's all I can do for now,' Stated Cray. 'You can't allow yourself to get star struck because that will mess up your confidence. I'm here. The fact that I am here, not as a wild card entry but because I qualified, means I am among an elite field. I just have to bring it.'
READ ALSO: Hidilyn Diaz receives additional P2M from Duterte
Cray's race will be held on August 15. With one silver medal for the Philippines, won by Hidilyn Diaz, Cray hopes to add another medal for the country.
He confidently said, 'Let them worry about the pressure. I'm here to give it my all.' - Kami Media
Source: KAMI.com.gh