Mac Belo to focus on Gilas Cadets, won't return to FEU
- Mac Belo's agent Edgar Mangahas says that the athlete would unlikely return to play for the Tamaraws despite having a year of eligibility left
- Although Belo has been considering it, there's little time for preparation since UAAP will start soon and he has not been practicing
- Instead, the player has been eyeing the Gilas Cadets program
After being hailed last year's UAAP men's basketball Finals MVP, Mac Belo decided to no longer return to play for the FEU Tamaraws.
In an interview with Rappler, Belo's agent Edgar Mangahas revealed the athlete's change of plans. Rather than returning to defend their school's title on Season 79, Belo opted to focus on the upcoming Gilas Cadets program.
At first, Belo was considering to continue playing for the Tamaraws since he still has another eligible year left – this was because of an amendment in the rules of the league. Before, players were mandated to complete their 5 years of eligibility within a 7-year window following the year they graduated from high school. However, the UAAP board has removed the window and lowered the age limit for athletes from 25 to 24.
READ ALSO: Amare Stoudemire calls it a career after 14 years in the NBA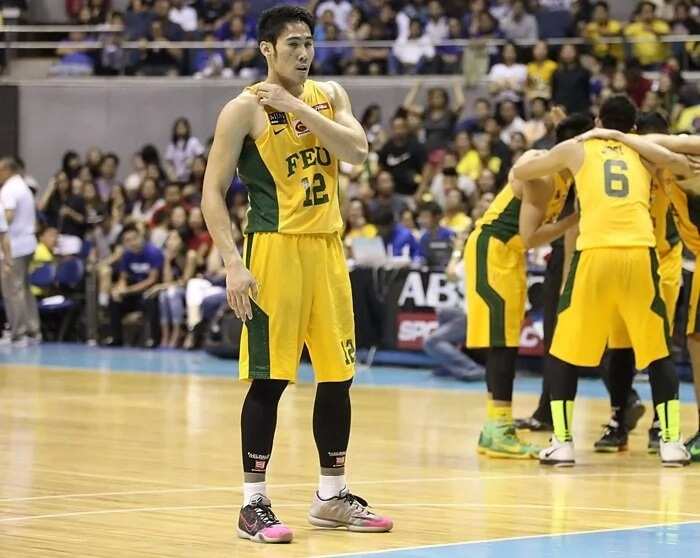 Seeing as to how Belo graduated high school in 2008 and is still under 24, he remains to be a possible asset to the team. Nonetheless, Mangahas said it was highly likely that Belo would not grab the chance as the opening for UAAP is fast approaching and he has not been attending practices.
Furthermore, Mangahas claimed that Belo has succeeded on achieving his ultimate goal – which was to establish himself as one of the best athletes among the pool in the league. Aside from being known for game-winning moves, Belo has averaged 12.7 points 6.2 rebounds per game last season; being one of the frontrunners to lead FEU to victory after 10 years.
READ ALSO: Ginebra's new import is a basketball machine; find out why
The agent acknowledged him being a 'big factor' to the school, and has done his part. He also shared that FEU has requested for Belo to return, but allowed him to choose for himself.
Another Tamaraw, Russel Escoto, is also on the same boat as Belo as he is eligible for another year as well. But according to Rappler's source, the athlete also plans to concentrate on the Gilas Cadets program.
Gilas team manager Butch Antonio intends to set up a meeting soon to discuss the final details about the program.
READ ALSO: LOOK! PBA announces players to start All-Star game
The Gilas Cadets program eyes on forming a fresh roster of players, providing them a three-year contract in preparation for the 2019 FIBA World Cup in China.
Source: KAMI.com.gh