Warriors outlast Spurs, tie the NBA Record for most wins in a season
The Golden State Warriors defeated the San Antonio Spurs, 92-86 on Sunday to reach 72 wins and equal the Chicago Bulls for most wins in a season. The Warriors will gun for win number 73 at home against the Memphis Grizzlies on April 13 to eclipse the Bulls' record and make NBA history.
The win against the Spurs in their home court was the Warriors' first in nearly two decades. They essentially ended San Antonio's 48 winning streak at home during the regular season games. Reigning Most Valuable Player Stephen Curry led Golden State with 37 points, 10 of which came in the fourth quarter. It was Curry's 39th 30-point game of the season, which leads the league. Ample contributions were also given by Klay Thompson and Draymond Green who finished with 14 and 11 points, respectively.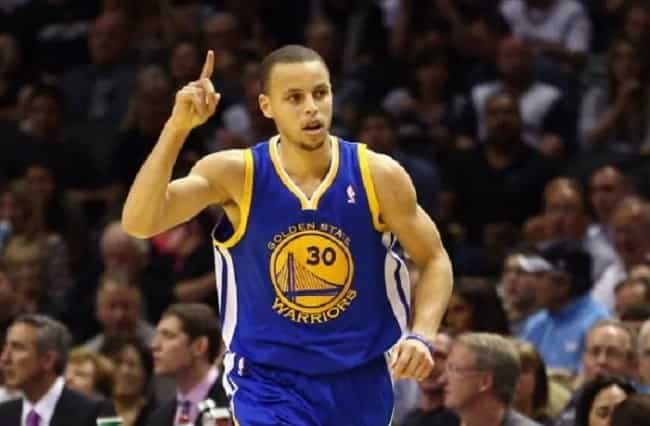 The Spurs played a defensive game  as they held the Warriors to season lows of 14 first-quarter points and 35 first-half points as they fell behind by as many as nine. Still, the score was tied at halftime as the Warriors' defense shined. At the second half, the Warriors turned it up on offense as they scored some fast breaks and three-point conversions. They outscored the Spurs at the second half to come away with the victory.
The Spurs were led by LaMarcus Aldridge and Kawhi Leonard with 20 and 24 points, respectively. No other Spurs scored in double figures. With the loss, the Spurs dropped to 65-15.
Source: KAMI.com.gh