Warriors top Spurs and grabs 70 wins
Stephen Curry and the Golden State Warriors defeated the San Antonio Spurs, 112-101 on Thursday night, April 7 at the Oracle Arena.
The victory improved the Warriors' record to 70-9 giving them the top seed in the Western Conference. They are also three wins away from surpassing the 1995-96 Chicago Bulls' record of 72-10 and becoming the team in NBA history with most wins.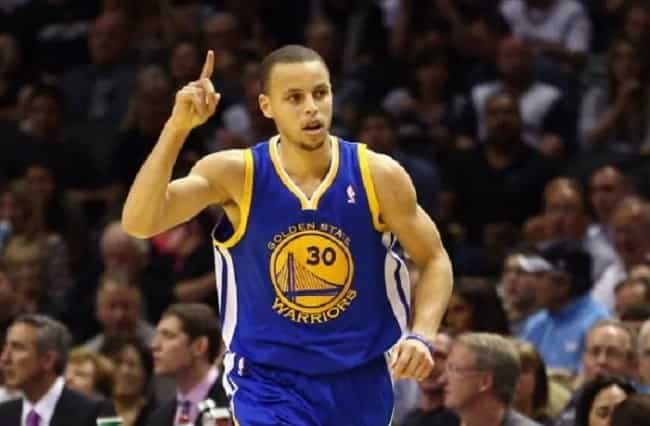 The Warriors will take on the Memphis Grizzlies twice before a rematch with the Spurs on Sunday at San Antonio.
Curry scored 27 points in the game. Harrison Barnes and Draymond Green also chipped in 21 and 18 points respectively in the victory. The Warriors shot 54.2 percent from the field and 12-for-25 on 3-pointers.
For the Spurs, Kawhi Leonard was the only bright spot, scoring a team-high 23 points. Veterans Tony Parker, LaMarcus Aldridge, and Tim Duncan struggled against the Warriors and only combined for 25 markers. Aldridge dislocated his right pinkie finger during the first quarter. He was able to return in the second period with his pinkie finger taped to his ring finger, but the injury clearly affected his shooting.
With the loss, the Spurs dropped to 65-13. They will head next to Denver to face the Nuggets (32-47).
Source: KAMI.com.gh