Lionel Messi quits int'l football after continuous losses
- Lionel Messi has announced he will retire from international football after losing his fourth major competition finals
- The Argentina team captain was devastated and stated that there was a movement forcing him to retire
- There are still a lot who believed that Messi could give the country an international title, including Argentine President Macri
Argentina's forward, Lionel Messi, stated that it is highly likely he will be retiring from international football after suffering from another missed opportunity to land a championship for his country.
The news broke out after his team lost to Chile in a 4-2 score in the Copa America finals due to penalties – the second in a row already.
READ ALSO: Funniest yoga fails that will surely make your day!
The 29-year old shared of how it was a tough situation for him as he wanted to bring victory to his country – falling short to do so for four times already after competing in the major competition finals. He confessed of how he considers this as his end, including his team as well, as the first thought that came to mind. Messi acknowledged his defeats and  painfully admitted that it was simply not for him, despite wanting it very bad.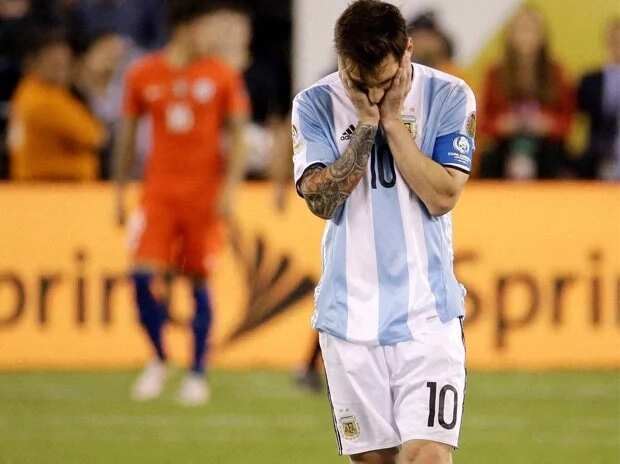 Caught in distress, he expressed how there were a lot of people who were pushing him to retire after failing to bring another international title home. The upset Argentina team captain believed his retirement would be best for everyone – particularly him and for the people who had been urging him to do so.
However, it was not what most people had in mind. Chile's coach Juan Antonio Pizzi regarded Messi to be the best as ever. Pizzi was not only impressed with Messi's record-breaking career of 55 goals, but also admitted his admiration for the athlete. He confidently claimed of how he thinks Messi's numbers would remain unmatched.
READ ALSO: Filipinos love Kobe Bryant; here is why
Even Diego Maradona, who was often compared to Messi, encouraged him that he must go on despite being known for making harsh critiques towards the latter. He added that Messi should remain in the team as he would reach conditions that will make him a world champion in the 2018 World Cup in Russia.
Maradona single-handedly brought victory home during the 1986 World Cup.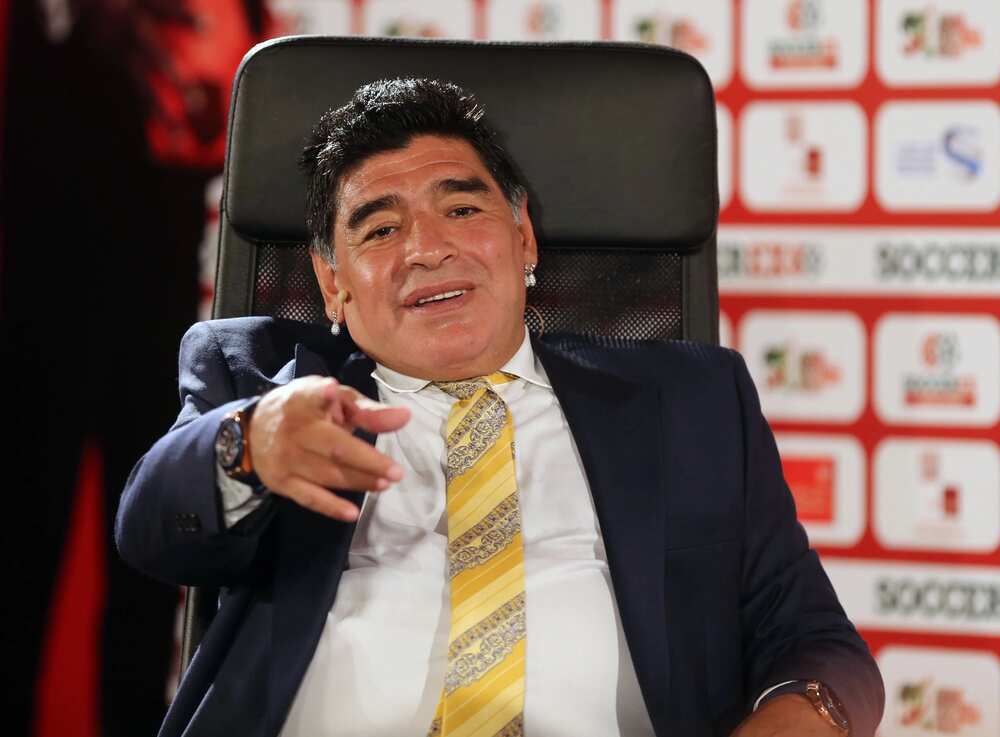 The five-time FIFA Ballon d'Or winner's teammates were also hoping for a change of mind and heart. Goalkeeper Sergio Romero asserted that he 'could not imagine a national team without Messi,' and that he must have spoken out of heat.
After hearing the news, Argentine President Mauricio Macri phoned Messi to inform him how proud he was of their performance and not to be easily swayed by criticisms – adding that he was hoping to be able to meet the football player soon and that he would change his mind about his retirement.
Macri considered Messi as a gift from God and the best player in the world, and to have the same one in his country who is 'football-crazy' as well is a joy and good fortune.
READ ALSO: Why LeBron is the best basketball player, not Jordan, nor Curry
Source: KAMI.com.gh