Lebron James carries Cleveland Cavaliers to its first NBA Title
- Cavailers won Game 7; 93-89
- Lebron was awarded MVP of the finals
- This is the Cavailers' first ever NBA Championship
Before the start of the NBA finals, analysts were confident predicting that the series' outcome would be in favor of the season's best team.
After a devastating 0-2 playoff start against the Golden State Warriors, it seemed that the Cavs was looking at a very short finals run losing back to back against the defending Champions.
The Cavaliers trailed 1-3 after game 4 in what looked like the end of the road for the Eastern Conference number one seed.
READ ALSO: Warriors play without Draymond Green in NBA Finals Game 5 and loses
With Draymond Green missing game 5 after being suspended, and Andrew Bogut unable to play for the rest of the finals series due to an injury, the Cavaliers were able to tie the series up 3-3.
The Cavaliers is the 3rd team in NBA history to ever force a game 7 coming out of a 3-1 deficit in the NBA Finals and the first in history to ever win it all.
The Cavaliers took Game 7 in a toe to toe 93-89 win.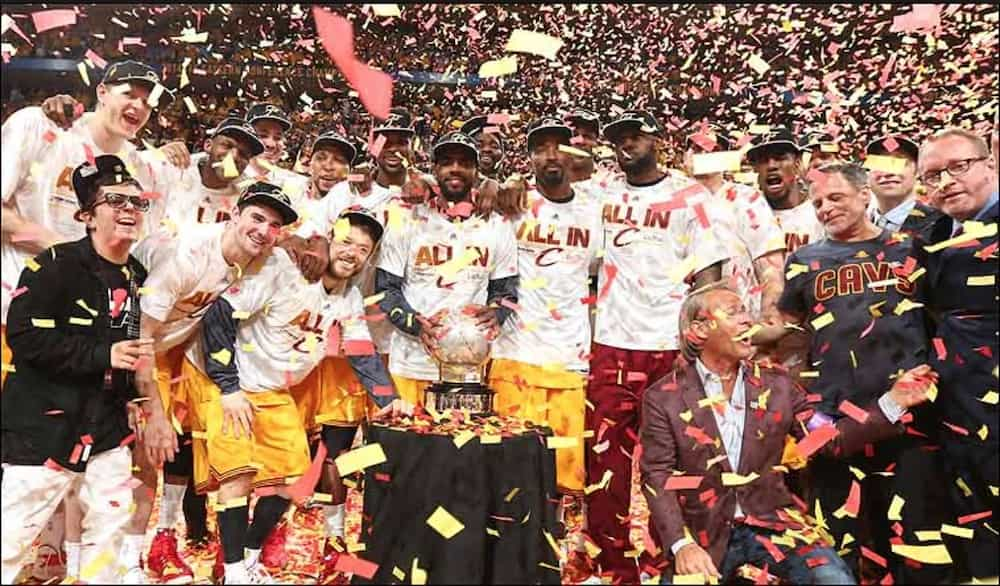 Lebron James dominated the stat board with 27 pts, 11 rebounds and 11 assists, while Kryie Irving scored 26 points hitting a crucial 3 pointer against Stephen Curry with 53 seconds left in regulation.
RELATED: Cavs wallops Warriors in Game 3, cut series to 2-1
A very emotional Lebron James fell to the floor as he fulfilled his promise two years ago to bring the Cavaliers' first ever NBA Championship.
Lebron in the post game interview said, "Cleveland, this is for you."
Cleveland has finally ended its 52-year major sports championship drought since the Browns won the NFL title in 1964.
The entire Cavaliers team will be going home to Ohio loud and proud as the newly hailed NBA Champions.
On the other hand, the Warrior's Green  made a career showing scoring 32 pts, grabbing 15 rebound and 9 assists but the Warriors team was just unable to close out the series and give justice to their 73-9 season record, Steve Kerr's Coach of the Year Award, and Curry's back to back Season MVP award.
RECOMMENDED: Stephen Curry scores back-to-back MVP Title
Source: KAMI.com.gh