Warriors play without Draymond Green in NBA Finals Game 5 and loses
The Golden State Warriors tried to clinch the championship cup in Game 5 of the NBA finals on Monday (Tuesday, Manila time) without their power forward Draymond Green, but failed. The energetic forward has been providing effective defense and backup offense for the Warriors since the start of the series.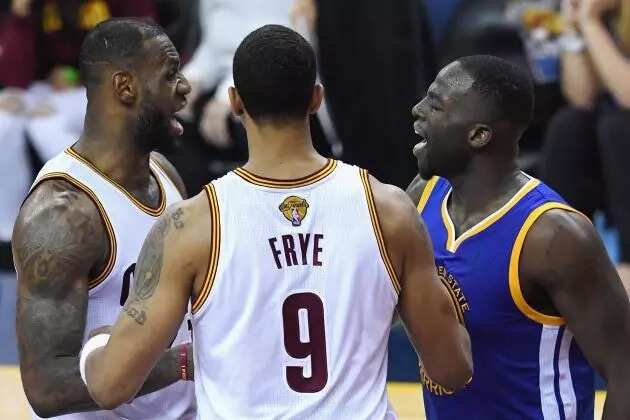 With a result of 112 to 97 favoring the Cavs, the game is now 3-2 making it more exciting this season. Green was suspended by the league after incurring his fourth flagrant 1 foul penalty this season. His latest infraction happened in Game 4 of the finals against Cleveland Cavaliers' LeBron James. The league rules state that any player who accumulates four flagrant foul points over the course of the playoffs will be automatically suspended for one game.
The sanction was announced on Sunday by the NBA's executive vice president of basketball operations, Kiki VanDeWeghe.
"The cumulative points system is designed to deter flagrant fouls in our game," VanDeWeghe said in a statement.
"While Draymond Green's actions in Game Four do not merit a suspension as a standalone act, the number of flagrant points he has earned triggers a suspension for Game Five."
With less than two minutes left to play, the two got tangled up while battling for position. Green fell down and James stepped over his head as Green stood up. Green then made unnecessary contact with James' groin area. The two players had to be separated by their teammates, and a double foul was called. Green had the last laugh because the Warriors escaped with a 108-87 win on Cleveland's court, building a commanding 3-1 lead in the series, but it seems that the Cavs will not give up the fight.
Source: KAMI.com.gh