DeRozan Leads Raptors To Tight Win Over Grizzlies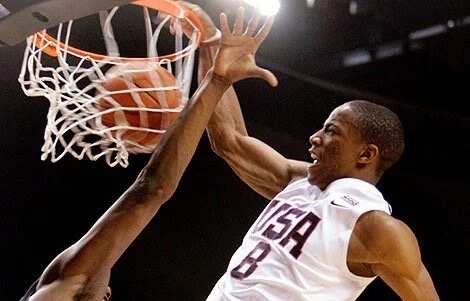 The Toronto Raptors won over the Memphis Grizzlies in a tightly contested battle with a score of 99-95 on Friday night, April 1. Leading the Raptors to victory are DeMar DeRozan with 27 points and Kyle Lowry with 22 points. The strong defensive effort of Jonas Valanciunas also crontributed to the Raptors' victory, which puts them at second in terms of record among Eastern Conference teams. Valanciunas, the Raptor's 7-foot center, had 7 blocked shots and 14 rebounds.
The injury-riddle Grizzlies lost their fifth straight with Zac Randolph scoring 16 points. Jordan Farmar, Lance Stephenson and Xavier Munford each had 12 points.
ESPN reports that the game featured 14 lead changes and 11 ties, and neither team led by more than five points in the fourth quarter.
TIP-INS by ESPN:
Raptors: F Luis Scola missed his second straight game with a sore left knee. ... DeRozan has led the Raptors in scoring in each of the past seven games. ... Valancunius recorded his 20th double-double. ... Toronto matched its franchise record of road wins in a season with 22. ... Toronto shot 42 percent, compared to 41 percent for Memphis. The Raptors are 39-1 when they outshoot opponents.
Grizzlies: Memphis outscored Toronto 38-26 in the paint. ... The Grizzlies' five-game losing streak is its longest of the season. ... Munford's previous season high (also his career high in points) was nine. ... Carter still ranks second on Toronto's career scoring list.
Source: KAMI.com.gh