Mark Leviste shows heartwarming bonding moments with Josh Aquino
- Kris Aquino's eldest son, Josh Aquino, spent some quality time with his mom's former boyfriend, Mark Leviste
- The politician shared a touching compilation video of his recent bonding moments with Josh
- The clips were taken at the popular indoor trampoline playground, Sky Zone
- Based on past reports, Kris's sons Josh and Bimby both love spending time with Mark
Batangas Vice Governor Mark Leviste has shared a touching compilation video of his recent bonding moments with Josh Aquino, the eldest son of his former girlfriend, TV personality Kris Aquino. The video, posted on Leviste's social media accounts, showcases candid scenes of the duo playing, bonding, and sharing quality time together.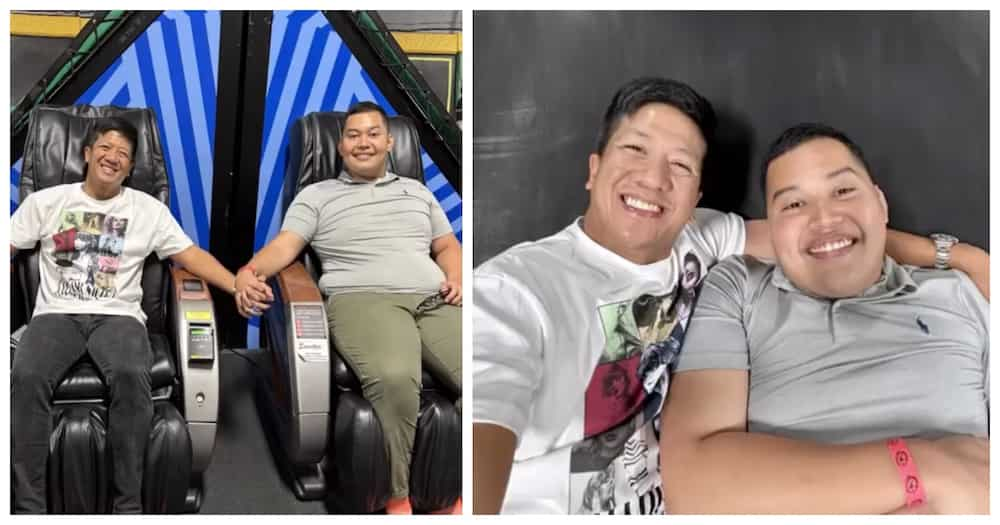 The heartwarming compilation captures moments of laughter and camaraderie between Leviste and young Josh as they engage in various activities, including playing and holding hands at the popular indoor trampoline playground, Sky Zone. The scenes depict a genuine connection between the two, exemplifying Leviste's role in Josh's life.
This unexpected display of affection and interaction comes months after Kris Aquino publicly announced their breakup. However, Kris Aquino's later post hinted at a possible reconciliation. In a recent social media update, she appeared to leave the door open for a potential rekindling of her relationship with Mark Leviste.
Throughout this period of uncertainty, Mark Leviste has remained vocal about his feelings for Kris Aquino, expressing his love and admiration for her through his comments and posts. The compilation video seems to reaffirm his close bond with Josh, indicating that their connection goes beyond his romantic relationship with Kris.
Kris Aquino, is a Pinay actress, TV host, producer, endorser, and businesswoman. She was born on February 14, 1971, to former Senator Benigno "Ninoy" S. Aquino, Jr. and former President Corazon "Cory" C. Aquino.
Kris's former romantic partners include action star Philip Salvador, comedian Joey Marquez, and basketball superstar James Yap. She and Philip have a son named Josh. Kris and James have a son named Bimby.
In a previous report, Kris shared a heartwarming video on social media. The video shows her and her sons, Josh and Bimby, exploring Disneyland. The actress and her children could likewise be seen in the video trying a ride. In the caption, Kris expressed her delight in being able to fulfill her promise to Josh.
In other news, Lolit Solis also talked about purported good news on Kris' health. As per Lolit, she is happy for Kris because "nabawasan ang sakit niya kahit isa lang."
Source: KAMI.com.gh