Vilma Santos, winelcome si VP Leni Robredo sa kanilang bahay; sabay nag-lunch kasama si Sen. Ralph Recto
- Vilma Santos happily welcomed VP Leni Robredo in her home where they had lunch together with Sen. Ralph Recto
- A photo on social media showed the two political bigwigs holding each other's arms as they climbed up the short flight of stairs to the dining area
- A news media also shared a video of the moment VP Leni arrived and entered the gate of the compound of the Rectos
- Talks of an endorsement immediately surfaced following the visit, though Cong. Vilma and Sen. Ralph did not hand over such endorsement to VP Leni
Vilma Santos happily welcomed VP Leni Robredo in her home where the two political bigwigs sat down for lunch with Sen. Ralph Recto, Cong. Vilma's husband.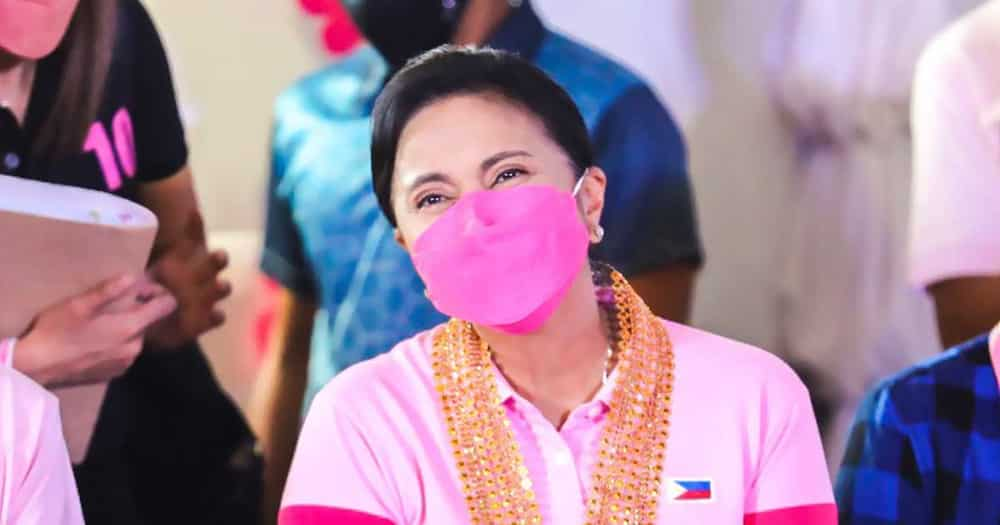 The veteran actress, often billed by the media as Star For All Seasons, is currently serving as the Representative of the 6th district of Batangas and the Deputy Speaker of the House of Representatives.
A photo that has been circulating on Twitter and other social media platforms showed VP Leni and Cong. Vilma holding each other's arms as they climbed up the short flight of stairs to where they will be having lunch.
Rappler News also shared a video of the moment VP Leni arrived and entered the gate of the compound of the Rectos.
It also later showed VP Leni, Cong. Vilma, Sen. Ralph, and others sitting together at a table where they're going to have lunch.
Following VP Leni's visit to the home of the Rectos, talks of an endorsement surfaced, though Cong. Vilma and Sen. Ralph did not hand over such an endorsement.
As for Sen. Ralph, he was seen wearing a white shirt with a blue Number 3 printed on the sleeve.
The number is the one assigned by COMELEC to presidential candidate Isko Moreno.
VP Leni Robredo is the incumbent vice president of the Philippines. She is a human rights lawyer. Her husband was the late DILG Secretary Jesse Robredo. They have three daughters, namely, Aika, Patricia, and Jillian. VP Leni is currently running for the highest office of the land in the May 2022 national elections.
In Batangas, the home province of Rep. Vilma Santos and Sen. Ralph Recto, the drone shots of VP Leni Robredo and Sen. Kiko Pangilinan people's rally has gone viral. A video was shared on social media and has been shared thousands of times. Both daytime and nighttime shots were taken during the rally. It was also graced by celebrities, who have been very supportive of VP Leni and Sen. Kiko.
In the final crowd estimate of the Batangas rally of VP Leni Robredo and Sen. Kiko Pangilinan, local authorities there placed it at 280,000. It was given by the local PNP and the CDRRMO. This figure is one of the biggest among the rallies of VP Leni, with Pasay leading with the highest number. With the 280K figure, it might be the second in the Olympinks tally as of today.
Source: KAMI.com.gh