Duterte, nag-iimpake na, lilisanin na umano ang Malacañang sa Abril
- Pres. Rodrigo Duterte has revealed that he has already started to pack up his stuff
- He said that he should be out by March and that he will no longer be waiting for April
- The President also stated that he would not sleep either in Malacañang
- Duterte also said that he will just go to Malacañang for day-to-day work
Pres. Rodrigo Duterte, in his weekly recorded "Talk to the People" briefing revealed that he has already started packing his stuff.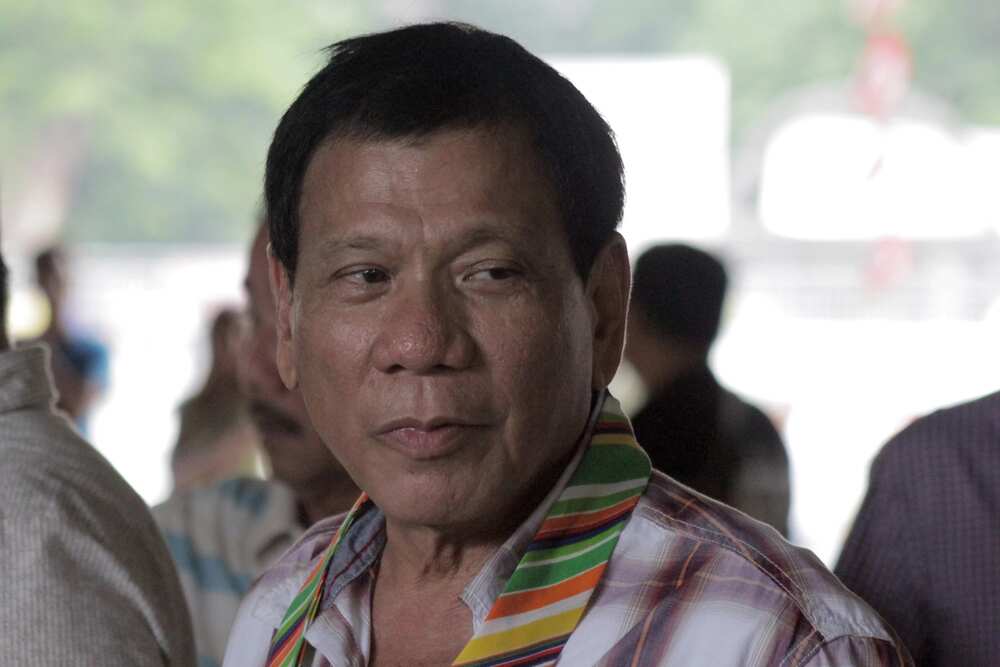 "I'm already packing my stuff. So I should be out by March. I will no longer wait until April. I won't sleep here either," the President said.
He also said that wherever God would take him, he would start practicing sleeping there and would just go to Malacañang for his daily work.
"Wherever the Lord God takes me, I'll start practicing to sleep there. I'll just come here for the day-to-day work — what's left of things we have to work on," said the President.
He also plans to purchase a small condo since he does not have a place to stay in Metro Manila.
He said that all his cousins are in America, which is why he does not have a place to stay in Manila.
The President said that even if the condo would only have two bedrooms, where he could just hang out whenever he is in Manila.
President Rodrigo Roa Duterte, also known as Rody, Tatay Digong, and PRRD, is the 16th President of the Republic of the Philippines. He was born on March 28, 1945 to former Davao Governor Vicente Gonzales Duterte and Soledad Roa-Duterte, a Filipina teacher and activist.
Pres. Rodrigo Duterte has been the talk of the town because of the controversial "blind item" he recently aired. He claimed that there is a presidential aspirant who has been using illegal substances. Following this, Lolit Solis could not help but air her frank commentary on the issue. In a lengthy Instagram post, Manay Lolit urged the President to reveal the name of the presidential aspirant he was referring to and let him face legal consequences.
President Rodrigo Duterte, in a recent televised speech, bared there is a presidential candidate who had been using illegal substances. While the President did not name said candidate, he said that he comes from a rich and powerful family, though the person himself is "a very weak leader." He also cast doubt on the capability of the unnamed candidate, asking what has he contributed to the country. The President also wondered why Filipinos are supporting the said candidate, whom he said "might win hands down."
Source: KAMI.com.gh