Rendon Labador, hinamon na sa suntukan si Ion Perez: "Antayin ko sagot mo"
- Rendon Labador has escalated his feud with Ion Perez as he challenged the latter to a physical fight
- It all began due to Rendon's critique of Ion and Vice Ganda's controversial cake-eating scene on 'It's Showtime'
- According to Rendon, he is challenging Ion to a fistfight due to the latter's IG story that allegedly contained subtle jabs directed at him
- Ion has not yet responded to Rendon's challenge
Rendon Labador has taken his ongoing feud with Vice Ganda's partner, Ion Perez, to a whole new level. The social media influencer has now issued a challenge to Perez for a physical altercation, raising eyebrows and sparking discussions across various online platforms.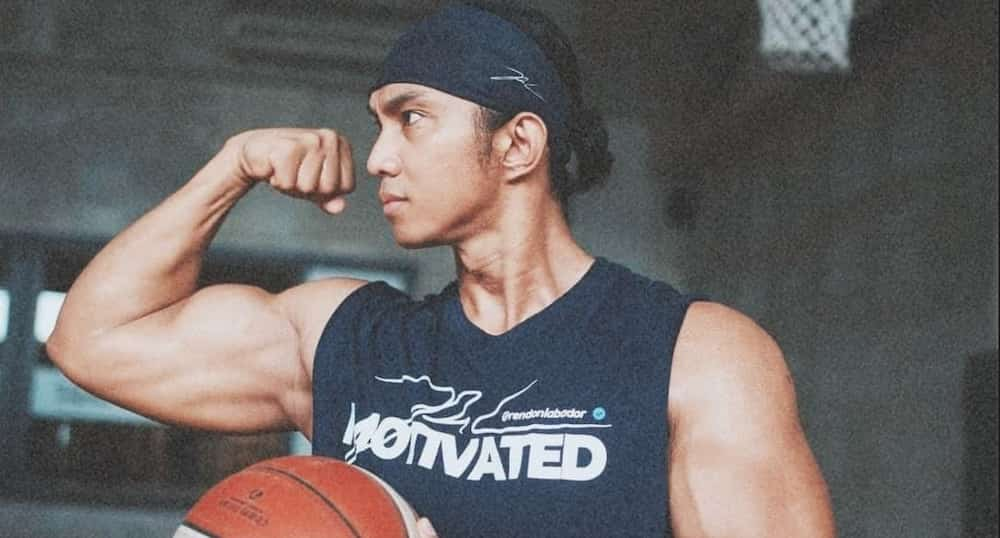 The feud between Rendon and Ion has been steadily escalating, with Rendon speculating that Ion's recent Instagram story contained subtle jabs directed at him. Ion had urged an unnamed individual to provide evidence to support accusations, leading many netizens to speculate that the target of his message was none other than Rendon.
The origin of this online clash dates back to Rendon's criticism of Ion and Vice's romantic cake-eating moment on a past episode of the popular show 'It's Showtime.' That scene caught the attention of the Movie and Television Review and Classification Board (MTRCB), which subsequently summoned the show's producers over the contentious scene.
Ion's response to Rendon's challenge remains to be seen, and fans and followers of both individuals are eagerly awaiting further developments in this ongoing social media feud.
"ANTAYIN KO SAGOT MO!!! Ayaw ko na sanag patulan kasi nonsense na, sinita ko lang kayo dahil duty ko ang mag tama ng mga nakikita kong mali. Wala naman akong paki alam sa kahayupan ninyong dalawa.
"Pero kung ako pinaparinggan mo sa ig story mo. Yan ang hamon ko, antayin ko sagot mo," Rendon told Ion.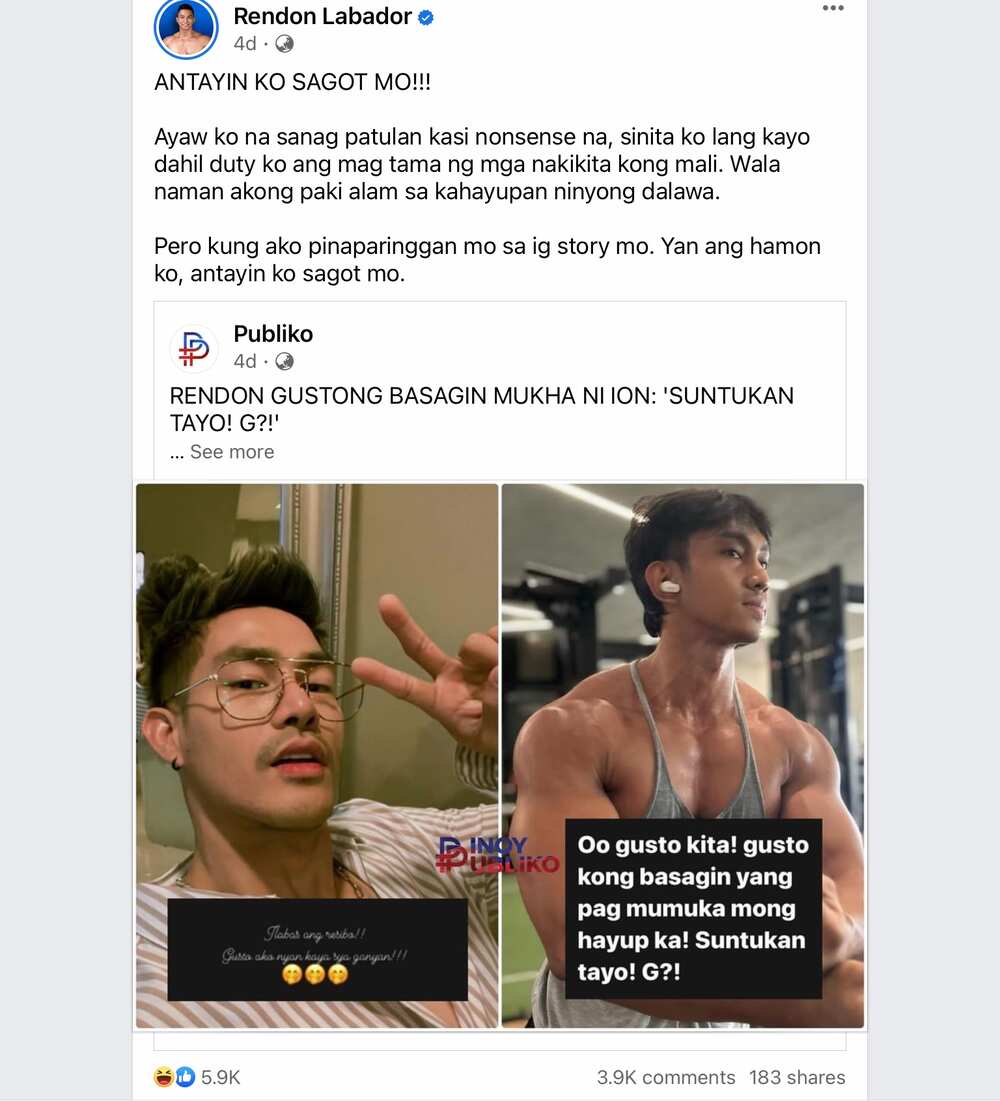 Rendon Labador is a social media personality and motivational speaker. He has been very expressive when it comes to his opinions. He has also crossed swords with so many celebrities due to his pronouncements.
Previously, Xian Gaza's post about Mimiyuuuh and Rendon caught the attention of his followers. In his post, Xian shared his realization after looking closely at the two internet personalities' pictures. As per Xian, he noticed that Mimiyuuuh and Rendon look alike. The businessman and influencer also wrote frank remarks in the comments section.
In another report, Rendon took offense at the scene in "It's Showtime," where Vice Ganda and Ion Perez ate icing. The motivational speaker said that he respects the LGBTQ+ community. However, he said that such acts must not be tolerated. He pointed out that what Vice and Ion allegedly did was worse than what Pura Luka Vega did because Vice and Ion did it during a show wherein kids were watching. It can be recalled that the said scene was also called out by MTRCB.
Source: KAMI.com.gh