Makagwapo denies promising to give ₱349,000 to Xander Arizala's son Xeres
- Xander Arizala's accusations against Christian Merck Grey, a.k.a. Makagwapo, have finally been addressed by the latter
- Christian denied that he promised to give ₱349,000 to Xander's son, saying that he never mentioned that amount to Xander
- Nonetheless, Makagwapo admitted that he once jokingly told Xander: "Gusto mo sagutin ko pa binyag ng anak mo e"
- Christian also claimed that Xander never gave him an invitation to the baptism and that it was never formalized that he would be one of the godparents at the ceremony
Xander Arizala has repeatedly accused Christian Merck Grey, a.k.a. Makagwapo, of failing to fulfill his promise of giving ₱349,000 to Baby Xeres — Xander's son — and attending the child's baptism as one of the godparents. Today, May 17, Christian has finally addressed the accusations against him by Xander.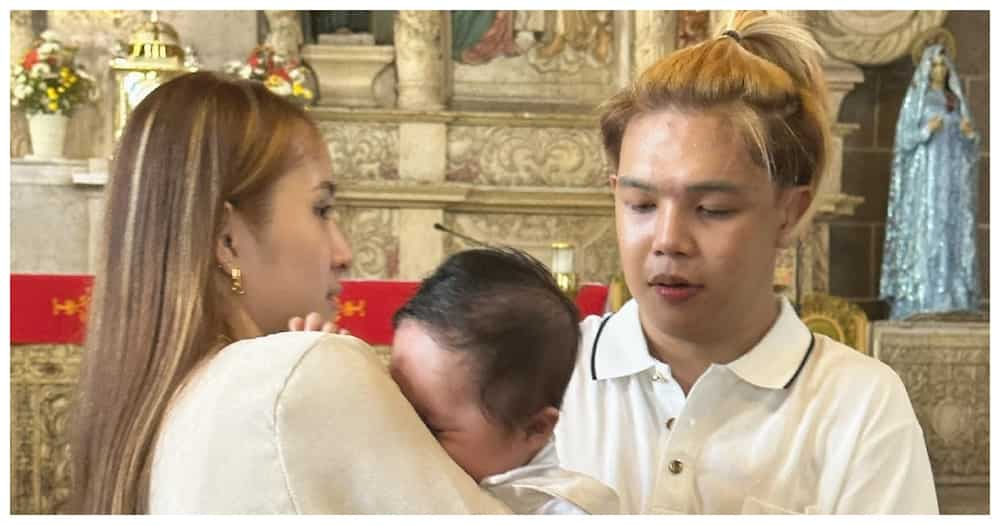 Firstly, Christian denied that he promised to give ₱349,000 to Xander's son, saying that he never mentioned that amount and that Xander will not be able to produce evidence to support his accusation.
However, Christian admitted that while he and Xander were joking and teasing each other, he said in jest "Gusto mo sagutin ko pa binyag ng anak mo e."
Furthermore, Christian claimed that Xander never gave him an invitation to the baptism and that it was never formalized that he would be one of the godparents at the ceremony.
Lastly, Christian lectured Xander that godparents are not responsible for financing a child's baptism. He added that godparents are chosen to guide the child spiritually as he is growing up.
Here is the full video of Christian reacting to Xander's accusations:
Xander Ford, formerly known as Marlou Arizala, is an actor, performer, and social media celebrity in the Philippines. He became the talk of the town years ago when his plastic surgeries were featured on the ABS-CBN program, "Rated K." He has a child named Xeres with influencer Gena Mago.
In a previous report, Donnalyn Bartolome offered to pay the P195-K bill of Xian Gaza at a club in Singapore. However, Marlou Arizala a.k.a. Xander Ford, if she could just give the P195,000 to him instead. He needs the money to pay for the hospital and medical bills of his pregnant partner's parents.
Earlier, Xian Gaza and Xander Ford had a conversation on Facebook Messenger. In an FB post, Xian shared a screenshot showing their exchange of personal messages. According to the screengrab, Xian and Xander were talking about the latter's gender reveal party and baby shower for his upcoming baby.
Source: KAMI.com.gh