Sagot ni Miss Nicaragua sa Miss Universe Q&A, pinuri ng netizens
- The answer of Miss Nicaragua at the recently-concluded Miss Universe 2023 during the final round was praised by netizens
- She, along with Miss Australia and Miss Thailand were asked a similar question
- "If you could live one year in another woman's shoes, who would you choose and why?" was the question
- Miss Nicaragua answered that she would choose Mary Wollstonecraft and gave an elaborate explanation why
Miss Nicaragua Sheynnis Palacios has been crowned as the new Miss Universe 2023, and her answer during the final Q&A round has gone viral.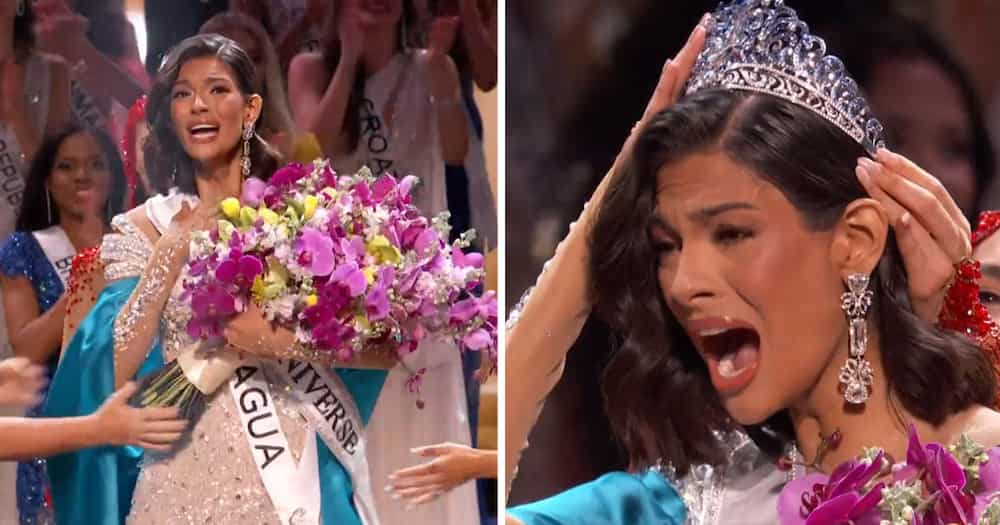 Her answer impressed the judges, as well as many netizens in the country.
The question for the Top 3 finalists, which included Miss Thailand and Miss Australia, was "If you could live one year in another woman's shoes, who would you choose and why?"
Sheynnis chose Mary Wollstonecraft.
"I will choose Mary Wollstonecraft because she opened the gap and they gave an opportunity to many women. What I would do, I would want that gap, that income gap, would open up so that women could work in any area that they chose to work in because there's no limitation for women. That was 1750. Now in 2023, we're making history."
Miss Nicaragua Sheynnis Palacios is Miss Universe 2023. She is the first to bring home the much-coveted crown in the beauty pageantry. Nicaragua must be very proud of her.
As for the Philippines, the impressive performance of Michelle at the Miss Universe 2023 has made rounds on social media. Netizens left various comments on her walk, swimsuits, and, of course, her evening gown. Many people were stunned by her breathtaking evening gown. On her Instagram feed, Michelle shared a photo, captured by Doc Marlon, and video highlighting her gown and its inspiration, Whang Od.
Meanwhile, after the winners of the Miss Universe pageant was announced, Max Collins, in one of her posts, reacted to the alleged post of @missuniversosv. It is worth noting that @missuniversosv is Miss Universe's El Salvador page, where the pageant is being held. On her Instagram page, Max reposted a post by Heyadamg showing the alleged screenshot made by the page. In the alleged screenshot, it could be seen that Michelle Dee was part of the Top 5 and not Thailand.
Source: KAMI.com.gh