Rica Peralejo, emosyonal sa farewell sa siblings sa USA: "sadder as we get older"
- Rica Peralejo uploaded a vlog of her heartbreaking farewell to her siblings and relatives in the US
- The actress is seen in the video crying after saying goodbye to her loved ones in America
- With her husband and kids, Rica stayed in the US for a month for a vacation
- After the long trip, she shared that as she gets older, it also becomes more difficult for her to say goodbye to her siblings
Rica Peralejo shared an emotional and relatable vlog on her YouTube channel, showing her heartbreaking farewell to her siblings and relatives in the US.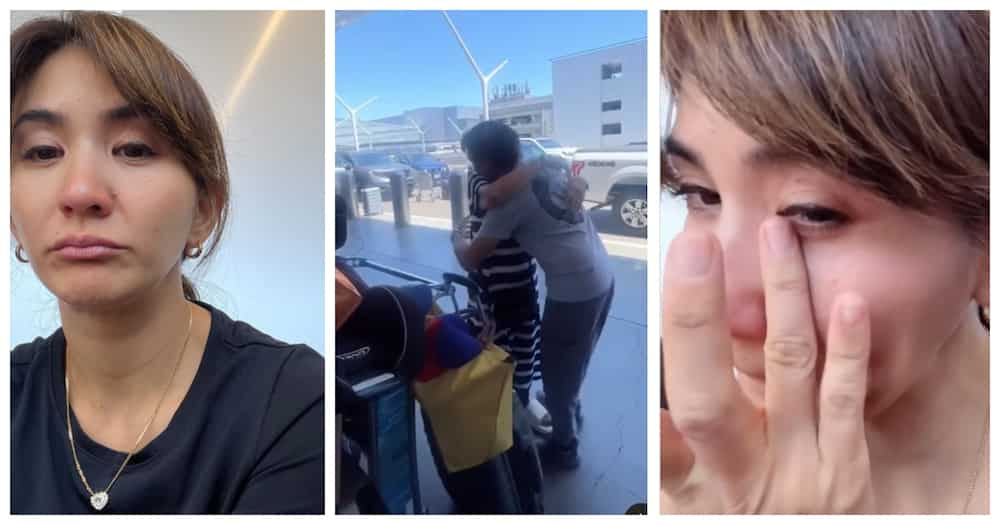 The vlog features Rica crying after saying goodbye to her loved ones in America, where she and her husband and kids stayed for a month.
She also showed glimpses of their long trip from Los Angeles to the Philippines, giving a peak to the challenges of traveling with young kids.
In an Instagram post, Rica shared that as she gets older, it also becomes more difficult for her to say goodbye to her siblings since there is a possibility that it could be their last time together.
"Two decades of doing this but I still don't know how not to be sad. In fact I am sadder as we get older. I often think what if that was the last time I could have held my kuya? My ate? And only now did I realize that I get very very sad about going home particularly from the US because going home from this place is also one and the same as leaving my home. My Peralejo fam is home and so it always feels like I am leaving home when we part… even if it meant coming home to my own home with the kids. The vlog of us coming back to the Philippines is up. Hugs to all who know this mini depressive state we all encounter every single time we need to part from our loved ones," Rica explained.
Rica Peralejo is an actress who used to be a cast member of "Ang TV." The former actress is now married to a Christian pastor named Joseph Bonifacio. They have two children – Philip Nathaniel and Manu.
Previously, she uploaded a video compilation of her training or rehabilitation day with a therapist. She needs to train and undergo rehab due to her different health issues. The actress revealed that she has scoliosis, diastasis recti, hormonal imbalance, autoimmune problems, bunions, flat feet, L5 S1 bulging disc. Due to her faith in Jesus, Rica is inspired and joyful amid her health woes.
Earlier, Rica Peralejo took to Instagram and shared a cute photo of her husband and her child. They were on the escalator, the movement of which was descending. Both her husband and their kid were standing in the opposite direction, which was why the security guard called them out. It was a facepalm moment for the actress, and she happily shared it on social media.
Source: KAMI.com.gh