Xian Gaza, pinost umano'y convo nila ni Diego Loyzaga kamakailan lang: "Congratulations"
- Xian Gaza posted an alleged recent conversation with Diego Loyzaga where he congratulated the actor
- It can be recalled that Diego shocked the Pinoy showbiz industry yesterday, June 9, when he posted a photo of him cradling a baby
- He also wrote a meaningful caption that made many think and believe that the baby is his
- The actor, however, did not give any indication as to who is the mother of the said child
Xian Gaza has posted what he claimed was a recent conversation with actor Diego Loyzaga where he congratulated the latter.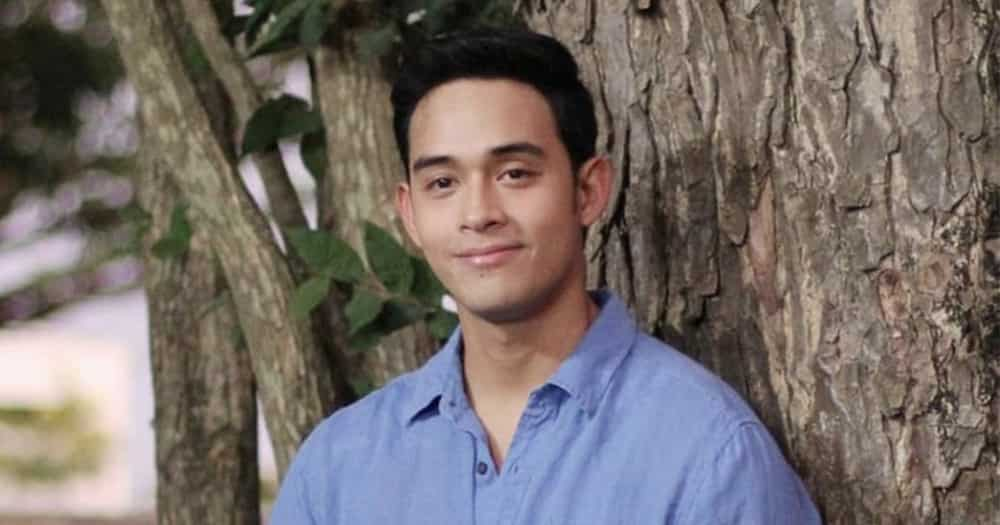 It can be recalled that Diego surprised the Pinoy entertainment industry yesterday, June 9, when he posted on Instagram a photo of him lovingly cradling a baby.
He also wrote a meaningful caption that made many think and believe that he's the father of the baby he's carrying.
On seeing his post, celebrities and netizens immediately rushed to write their congratulatory messages to the actor.
However, the actor did not give any hint or indication as to who is the mother of the said child
In the case of Xian, he uploaded the post of Diego on his own Facebook account alongside an alleged conversation which he claimed to have had with the actor recently.
"Congratulations," Xian wrote.
"Thanks bro. How have you been," Diego replied.
"Life is good. I hope sayo din. God bless you!" Xian answered
"A lot better now, yeah. Never been happier. Lets catch up soon bro! Stay safe out there," Diego again replied, to which Xian said: "Happy for you! See you soon!"
Although Xian did not say whether the "Diego" he is supposed to be talking to is really the actor, one can notice the profile picture on the said convo is that of Diego Loyzaga.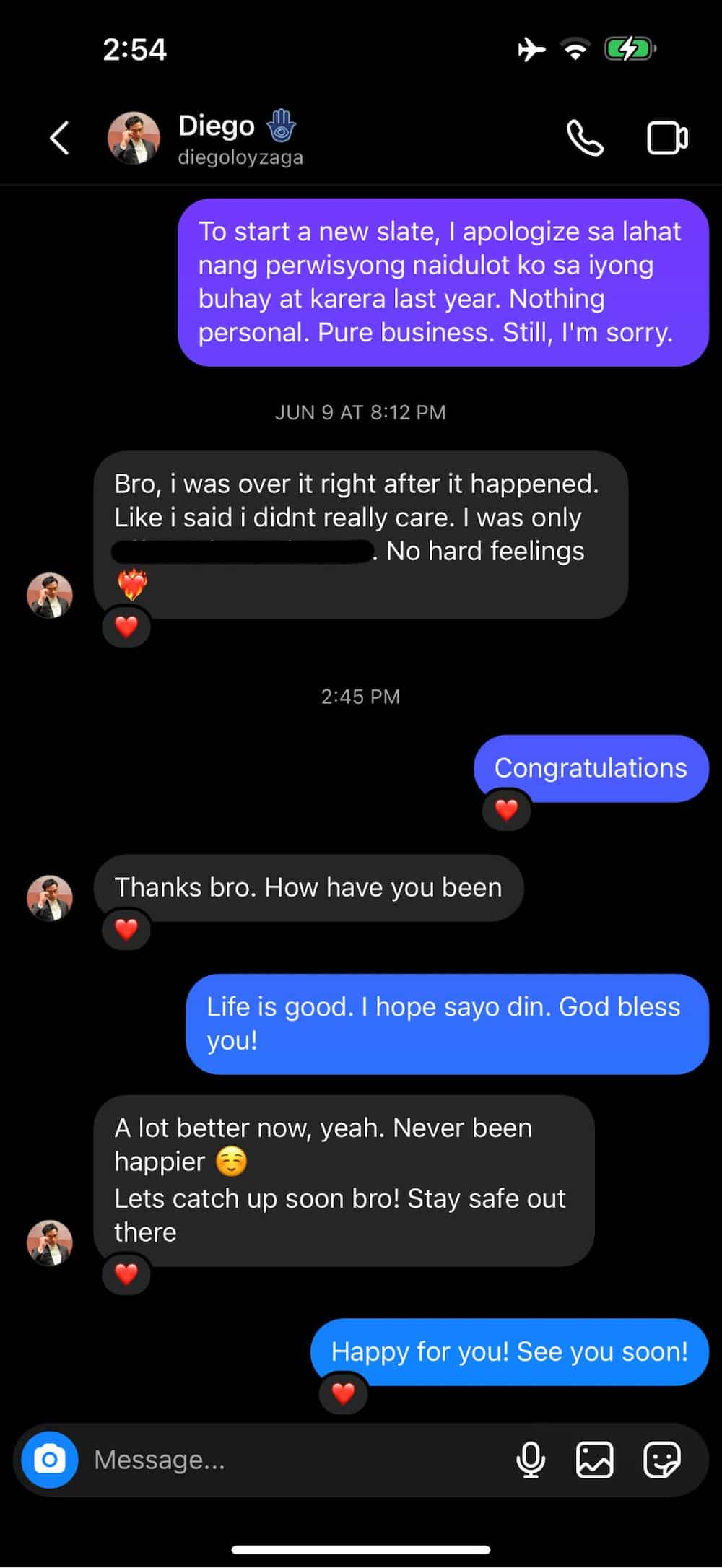 Diego is a well-known actor and model in the Philippines. He already starred in several movies such as "Maid in Malacañang" and "Mama's Girl." Diego is the son of Cesar Montano and Teresa Loyzaga. Barbie Imperial was among Diego's former girlfriends from the showbiz industry.
Cesar Montano's ex-wife, Sunshine Cruz, was among the first ones to react to the post of Diego Loyzaga where the actor can be seen cradling his newly-introduced son. Diego recently shocked the Pinoy entertainment industry with his revelation that he already has a baby. The actor, however, did not give a hint, nor any indication, as to who is the mother of his child. Although Sunshine and Diego are not related by blood, they have grown close to each other because the actor would frequently be with Sunshine's daughters, the actor's half-sisters.
In a separate Facebook post, controversial internet personality, Xian Gaza, also shared a screenshot of his and Diego Loyzaga's alleged conversation. According to the screenshot, Xian penned an apology to the actor. Diego allegedly replied that he has no hard feelings toward the social media personality. Along with the screenshot, Xian also shared a photo of Diego and his purported baby.
Source: KAMI.com.gh